Happy mid-September, friends! Can you believe that another month is slipping by so quickly? Of course, around here, the middle of the month means that it's time to fill you in on the latest happenings and deals at some of my favorite shops! This post includes TWO giveaways as well, so read on!
Rita at Fabric Please!
has lots going on right now. She has just received yardage of three prints from Denyse Schmidt's newest line, New Bedford, with full fat quarter bundles arriving soon, as well as prints from the vibrant and fun Salsa collection.
One important thing to mention regarding Fabric Please! is that prices on the website are listed in Canadian dollars, which means that although they may look a little higher, when you convert to US dollars, they really are quite reasonable. Rita is working on getting all prices listed in both CAD and USD, but in the meantime, one CAD equals .75 USD, so just multiply the price per yard by .75 and you have the US price. Easy peasy.
Fabric Please! is sponsoring the first giveaway of the month! Up for grabs is 1/2 yard of each of the prints in stock from the New Bedford line! These prints are sure to blend well with other fabrics in your stash, and they are just a little sampling of the collection.
EPP seems to be all the rage lately, and even though I don't enjoy hand sewing myself, I fully appreciate all of the hard work that goes into some of the amazing creations I see floating around the internet and Instagram. Did you know that
Fat Quarter Shop
is hosting an EPP Sew Along? Get all of the details, supply list, etc.
HERE
!
At
Fort Worth Fabric Studio
, they do a LOT of cutting. Of course, if you put together custom mixed bundles each week for your customers, cutting is just all part of the game. One of FWFS's favorite little helpers are True Grips Non-slip Rings for Rulers. They stick to your ruler, and create a little bit of friction against your fabric so that while you cut, that ruler stays put!
Jodie at Fort Worth Fabric Studio is having a sale on these little gems- just $3.75 per pack!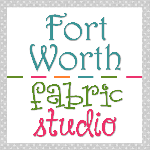 And just because I think that Jodie's bundles are the bomb, I can't help but show you her latest. Every single week, Jodie mixes several fabric lines to create a perfectly coordinated bundle of 8 prints. She calls it her Friday Bundle Batch!
If your love is appliqué, then the newest quilt kit, Blooming Butterflies, from
Shabby Fabrics
might be right up your alley. This is available as a full quilt kit, as well as a pattern.
If you've never tried appliqué, but want to take the plunge, Shabby Fabric boasts that all appliqué shapes are pre-cut and pre-fused! All you have to do is peel off the paper, iron in place on your background fabric, and stitch down. It doesn't get much easier than that! And what a colorful, happy quilt!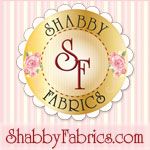 If you've kept up with the happenings around my blog for the last few months, then you know that over the summer, I designed custom ribbon labels for my quilts from Finer Ribbon, and that I absolutely adore them.
Well, three months in, I can say without a doubt- my feelings have not changed one bit! I am still completely in love with adding such a professional touch to my quilts, and I love that the ribbons are soft, fully washable, and printed in full color.
I even designed the back side to have laundering instructions! If you've been putting off ordering your own spool of custom labels, now is the time! Finer Ribbon is offering 15% off of your order! It is also worth mentioning that a spool of labels has 1000 labels on it, and even at full price, that's less than 10 cents per label! That's a bargain in my book.
Don't worry if you aren't sure what you want on your labels. Peter, and the entire team at Finer Ribbon will walk you through the process, and send you a printable sample for your approval to be sure that you love them.
The code for this amazing deal is
MQI15
, so hop over and get started!
Dragonfly Fabrics
is also offering a fantastic coupon this month! You can get 20% off your entire order with the code
MQI20 through this Sunday, 9/20
.
One of their newest lines is Isabella, by Penny Rose Fabrics. This line is pretty with more muted tones; and don't forget, Amy always pairs custom matched solids with each line, so there's no guesswork about whether or not the colors are true on the screen.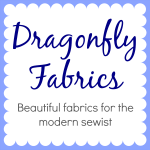 Last, but certainly not least, is
Lady Belle Fabric
. Lady Belle Fabric is sponsoring our second giveaway of the month with this adorable fat quarter bundle of Pam Kitty Seed Catalogue prints.
Lady Belle is also offering 15% off on everything in the shop- including presale items, sale items, yardage, and of course, bundles! What a great deal!
At checkout, just use the code
sept15 through Sunday 9/20
!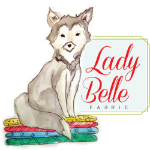 Okay, so I know you all want to know how to enter these two fantastic giveaways!
Just leave a comment on this post to let me know what most strikes your fancy from all of the fun happenings going on right now. Please be sure you leave an email address so that I can contact you if you are a no-reply blogger! I'll announce the winner on Sunday evening!
This giveaway has ended and I'll be announcing the winners soon! If you missed this one, be sure to follow through email or on your favorite blog reader so that you don't miss the next awesome giveaway!
Good luck to all, and happy shopping!