Now that the mad holiday rush is well behind us, it's time to get back into the groove of things, and that includes a monthly rundown of the best fabric specials and news from my favorite shops around the web. Maybe this is the year that you've vowed to make a few patterns that have been waiting on the back burner? Or maybe you've promised yourself to only purchase fabric at amazing deals? Either way, you're in luck. I've rounded everything up for you, and this post even contains a couple of fun giveaways!
First up, is Finer Ribbon. For those of you who don't already know, I am a firm believer in labeling my quilts. I used to take time to make a hand written label, but a couple of years ago, I made the switch to professionally printed ribbon tags, and I've never looked back.
These are full-color, washable, and very soft. Best of all, the customer service and design team at Finer Ribbon is top notch, and will walk you through the entire process. My labels even have laundering symbols printed on the back!
If you love appliqué, but hate fusing and cutting your shapes, then Shabby Fabrics has you covered! With their appliqué clubs, the pieces are pre-fused, and laser cut! All you have to do is iron them in place and stitch. All of the tedium is done for you, leaving just the fun! Check out this cute Be Attitudes club from Shabby Fabrics, starting this month.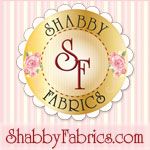 Shabby Fabrics is also sponsoring the first giveaway of the day- TWO yards of fabric! From their entire inventory, you can choose a single, two-yard cut, or two different one-yard cuts. This is a perfect opportunity to stock up on a basic or two.
At LouLou's Fabric Shop, there is lots going on! Check out this Oh, Sweetheart LouLou bundle. It's just perfect for any special Valentine's projects you have in the works!
Right now, all Christmas fabrics, as well as plenty of other fabrics on sale as well, and some are on clearance as low as $6.00 per yard. That includes prints from the Acreage collection, which I'm using for the
Classic Meets Modern Quilt Along
this year (ps- LouLou's still has FQ bundles of this collection, too)!
If you love to snatch up remnants or end of bolt pieces, you're in luck! LouLou's has just added lots of those to the shop. There really are some awesome deals to be had.
If you love pretty bundles of fabric (and let's face it, what quilter doesn't?), then Lady Belle is a shop you need to visit. They have 30% and 40% off their clearance bundles, and also put their newest arrivals on sale for a limited time!
Lady Belle is offering free shipping with the code
freeship
right now, so it's easy to take advantage of these amazing deals.
Are you a low-volume lover? If so, Lady Belle Fabric's new Little Whispers fat quarter club is right up your alley. The club includes free shipping and a free gift, without having to commit for the entire year. You can cancel anytime!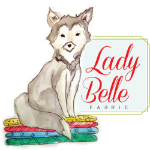 Last, but certainly not least is Fort Worth Fabric Studio, where they have a fantastic selection of holiday fabrics and curated bundles. They also have a great selection of Grunge Basics, and Grunge Dots, some of my favorite stash builders.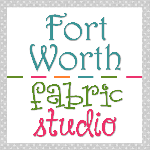 Check out this super cute red polkadot Box of Love- a perfect little care package for yourself, or a quilty friend. It contains a little fabric, notions, a pattern, and even a few pieces of candy, all packaged in an adorable, reusable box.
Fort Worth Fabric Studio is generously giving away one of these goody boxes to a lucky reader (US shipping only)!
Before you head over to take advantage of these amazing fabric deals, be sure to enter the two giveaways by leaving a single comment below!
Remember to leave an email address if you're a no-reply blogger, and only one entry per person please! Unfortunately, replies to your own comment counts as an entry (the system numbers those, too), so remember to put your email address in your comment. Additional replies/comments/entries are always deleted. I'll announce the winners at next week's NTT (January 24th).
Good luck, and happy shopping!