Welcome to another month filled with awesome coupons, features, and sales. May is such a busy month for me, but also one filled with quilty planning and anticipation. Summer vacation gives me SO much time for quilting, and I find myself splurging on lots of fabric at this time of year. This month, my fabulous sponsors have some really great things to share, and several giveaways are sprinkled throughout the post so read on!
Let's kick this off with the first giveaway! Fort Worth Fabric Studio is offering a $25 gift certificate to spend any way you choose. I know I have a list of fabric "needs" a mile long, but in case you don't already have plans on how to spend it, check out some of the latest sale info, as well as their recently added collections.
You can save 30% off Riding Hood by Blend with code RIDING30, good through
May 21
!
Carousel by Dear Stella is 40% off with the code CAROUSEL40, good through
May 21
(includes yardage, blenders, and a limited supply of FQ Bundles and Half Yard Bundles)!
and the latest line in the shop is Spring Showers by Kaye England for Wilmington!
Be sure to hop over and check out all of the great things going on there!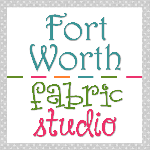 Dragonfly Fabrics is offering a coupon for 20% off your total order, through May 24th. Just use the code QuiltyLove20! One of the best things about Dragonfly Fabrics is that they photograph every collection they stock, and handpick solids that coordinate perfectly. So, you don't have to leave your solid choices to the "chance of the computer screen." You know that the solids you're getting will match!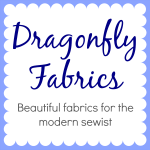 The latest collection at Dragonfly Fabrics is Cultivate, by Bonnie Christine for Art Gallery Fabrics. This is such a pretty and soothing palette.
There's always lots going on at the Fat Quarter Shop, and this month is no exception!
It's time for their Designer Mystery Block of the Month program.
For this program, they have invited 12 Moda Designers to design a block for the quilt. This year's quilt features the Snowman Gatherings II Collection by Primitive Gatherings for Moda Fabrics. Check out all of the pertinent info
HERE
!
This Block of the Month will begin in June 2015 and run through May 2016, so get ready! Here's a little sneak peek for you!
Fat Quarter Shop is also graciously hosting our second giveaway! They are offering a $25 gift certificate, and believe me, you could get lost for hours in the pages of their shop deciding how you want to spend it.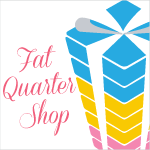 Shabby Fabrics has just added 6 entire collections to our "On Sale" section where you can save up to 30% off of over 1,200 fabrics! You can find their huge sale section
HERE
!
They are also getting ready for a holiday block of the month: Gingerbread Village! This is a 7 month program that runs from August 2015 to February 2016. The BOM includes all of the patterns, the accessory packet, all top fabrics, borders, binding, and ric-rac that are needed to complete this charming 62" x 72" Christmas quilt! They are offering this BOM in a pre-fused laser-cut option as well as a traditional option. Check it out
HERE
, and take a look at the adorable quilt! Christmas is one season where I embrace the "cutesy."
Shabby Fabrics is also offering a coupon for 20% off of an entire order. The coupon is valid for through

May 30

, and there is no minimum purchase- hooray! Head on over and use the coupon code: INFATUATION20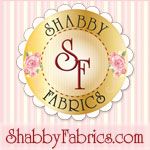 Next up is Southern Fabric. I can't even begin to tell you how many great deals I've gotten through their Daily Deal. For example, as I type this post, their daily deal is 40% off of a Winterberry Jelly Roll... 40%! If you don't happen to see this before the deal runs out, don't worry! There will another deal equally as awesome. If you've never taken advantage of these amazing deals, you are really missing out! You can even sign up to have them emailed to you
HERE
.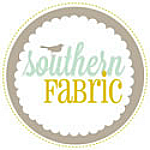 Southern Fabric's latest collection is Skopelos by Katarina Roccella. Oh my goodness. I am in love with it!
Last, but certainly not least, is Lady Belle Fabric, who also happens to be the sponsor of our final fantastic giveaway!
Here is what has been going on this month at Lady Belle-
They also have lots of deals going on with no coupon code needed!
Gardenvale, Daysail, Fresh Cut, Color Theory and Ambleside full collection fat quarter bundles are all on sale this week for $90.00! and
Feed Company
is on sale
for $85.00. If you're a Bonnie and Camille nut like I am, you can also preorders
Hello Darling
. As soon as it arrives,
Holly's Tree Farm fat quarter bundles will be on special for $90 as well.
You can also follow Lady Belle on Instagram @becker1210!
Lady Belle Fabric is offering a fat quarter bundle of the NEW Cotton and Steel Black and White collection! Eeek! I wish I could win them myself! Aren't they gorgeous?
Soooo....I know you all want to know exactly how to win one of these three fantastic giveaways. Well, all you have to do is leave a comment here to enter and thank my generous sponsors by browsing a few shops. If you are a no-reply blogger, please be sure to leave an email address so that I can contact you!
Mr. Random will help me choose the winners on Wednesday, and I'll announce them in my NTT post on Wednesday evening.
Happy shopping and good luck to all!
This giveaway has ended. Be sure to become a follower so you won't miss the awesome deals and giveaways next month!