It's the middle of another month, and that means it's time for my monthly roundup of the coolest news and fabric deals to help you beat the sweltering summer heat. This post contains two amazing giveaways, so read on, friends!
Five Monkey Fabrics is giving away a half yard bundle of these rainbow polkadot fabrics- so cute, and perfect for stash building!
Five Monkey Fabrics also offers free shipping on orders over $50 with the code
FREESHIP
at checkout!
Fort Worth Fabric Studio stocks so many great holiday collections (these are just a few) that there is a dedicated section of the shop for them, called their
Holiday House
. so, if you want to mix fabrics from different collections, you don't need to search the whole site. They're all right there for you!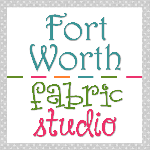 If you're looking for bundles of an entire collection, Lady Belle Fabric has you covered! They have so many beautiful bundles at great prices. Right now (among many other things), this Joel Dewberry Flora bundle is on sale for a ridiculously low price.
I have used these fabrics before, but I didn't get to keep the quilts, so I'm seriously considering buying more of them for myself!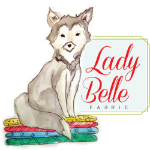 Right now, Lady Belle Fabric is offering free shipping on US orders with the code
freeship
. With so many beautiful fabrics at such great prices, that's hard to pass up!
Shabby Fabrics is another great place to build up your stash. Their
Seventh Heaven bundles
are the perfect way to add to a color that you are lacking.
There are 25 different gorgeous color ways from which to choose! This is just a sampling of a few of my favorites.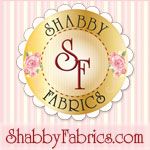 Though my next shop is not a purveyor of beautiful fabrics, I love them just as much, because they make it possible to add a professional touch to each and every quilt, pillow, and mini I make. I am referring of course, to my beautiful ribbon labels from Finer Ribbon!
I purchased my labels almost exactly a year ago, and I have not regretted that decision for one second. The labels are soft, fully washable, and the printing is vibrant and rich. Best of all, Finer Ribbon's customer service is top notch.
HERE
. They are 2.25" wide, and printed from side to side (not running the length of the ribbon). The spool contains 1000 labels, which means that they are less than ten cents each! I know that it will take me years to use all of them, and that's an amazing deal. They can be designed with a logo if you have one, or with just a loving message.
I fold and sew the label right into the binding, and the laundering instructions are on the back side. So, if you're looking to add a professional touch to your quilts, pillows, or garments, I highly recommend checking out Finer Ribbon!
Lots is happening at LouLou's Fabric Shop! There are lots of newer arrivals, including Bonnie and Camille's Handmade, and several collections are due any day, like Juniper Berries, Bumble Berries, and Lullaby.
but right now I am drooling over all of the pretties in their sale section! I love the happy, summery colors of the Gooseberry collection by Lella Boutique, but LouLou's has just dropped the prices on lots of favorites, like Woodland Spring, First Crush, Dot Dot Dash, Sweetness, and SO many more!
Another cool thing about LouLou's, is that you can pay in installments on their preorder items. I know that sometimes those large, full-collection bundles can be tough to budget, so this helps this shop stand out!
LouLou's is offering 10% off of your entire order with the code
quiltinfatuation
, good through Friday, July 22nd. Don't miss out!
20% off
of those items for the entire month! This month's picks are awesome!
The basics of the month are Cotton and Steel's Lawn solids, and this cheerful Aurifil thread box is the notion of the month!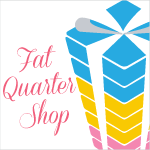 Fat Quarter Shop is also sponsoring the final giveaway of the day- a $50 gift certificate to spend however you choose! What a fantastic prize!
Alrighty then! I know you all want to know how to enter these great giveaways! Just leave a single comment to let me know your favorite way to beat the summer heat!
*Edited to add- my sewing space is definitely air conditioned, so that's not an issue for me either! :)
Remember to leave an email address if you're a no-reply blogger, and only one entry per person please! Unfortunately, replies to your own comment counts as an entry (the system numbers those, too), so remember to put your email address in your comment. Additional replies/comments/entries are always deleted. I'll announce the winners at NEXT week's NTT (July 27th).
This giveaway has closed! I host awesome giveaways every single month, so be sure to subscribe by email or with your favorite blog reader so you don't miss the next one!
Best of luck to all, and happy shopping!