Ahhh... February. The month for all things pink and red, and covered in hearts. I don't know about you, but nothing says "I love you" like a gorgeous stack of fabric. Do you have a main squeeze who knows that pretty fabric makes your heart sing? Well, even if you don't, I say that you should be your own sweetheart and take advantage of some of the amazing sales going on right now. Keep reading for some of the best deals on the web, including some coupon codes especially for my readers. And, of course, you'll want to know how you can have a chance at the four amazing giveaways offered this month!
Let's kick off with the first of the fantastic giveaways, being offered by Lady Belle Fabric. This gorgeous blush bundle is curated by Brooke from Lady Belle, and includes 13 different fat quarters in shades ranging from the softest pinks to vibrant red, all from various collections. What a sweet group!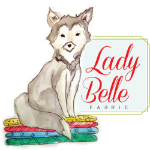 In honor of Valentine's Day, Lady Belle Fabric is also having a sale, with 15% off bundles, precuts, quilt kits, and double gauze. It ends on Monday, so don't miss out!
Five Monkey Fabrics has some brand new bundles this month. Y'all know I just can't resist a rainbow, and chevrons and polkadots are prints that are so easy to add to any quilt. These bundles are great stash builders, and are available in fat quarter, as well as half yard bundles. Awesome!
Michael Miller's Sing Song is another of my favorite bundles by Five Monkey Fabrics! The folk drawn birds are too cute!
Five Monkey Fabrics is offering 15% off of your entire order. Just use the code
MQI15
at checkout!
Shabby Fabrics is celebrating Valentine's Day with a few holiday specific video tutorials, and a special bundle. I don't have any still photos of these finished projects (sorry!), but the video tutorials for these cuties are linked here, so just click on the name of the project to see the video.
Video Projects-
No-Sew Wreath and Bow
Danish Heart
Heart Garland
Shabby Fabrics has also put together a bundle of pretty pinks and reds for Valentine's Day, called Seventh Heaven. Love it!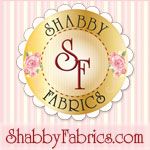 Up next is LouLou's Fabric Shop, and there are lots of wonderful things happening there!
Vintage Picnic is arriving to LouLou's this weekend so
tomorrow
is the last chance to save 10% with code "preorder."
LouLou's is also expecting the collection Hometown Girl to arrive soon. Some brand new lines that are already available include
Under the Christmas Tree by Lecien, Little Ruby by Bonnie & Camille, Juniper Berry by Basic Grey and many others!
One of the coolest things about LouLou's is that many items, including the lines listed above, are available to purchase with an installment plan. So, if you know you've got a big project coming up, that could make the purchase easier on your wallet. And speaking of large purchases, LouLou's also offers these full-collection bundles in half yard and full yard varieties!
On Valentine's Day (Sunday) only,
LouLou's is having a shop-wide sale. You can save 20% off of your entire order with code
ilovefabric
.
Ready for another giveaway? It's a great one from Finer Ribbon! Once again, Finer Ribbon is very generously offering a $100 gift certificate to their shop, which can be applied to a spool of labels, or any of their other items!
My labels are 2.25 inches wide, and printed from side to side, rather than running the length of the ribbon. Having the print run side to side allows me to have laundry care symbols on the back of my labels, so no space is wasted.
This is important info to note, because when you look at the item listing
HERE
, you'll need to choose the width from the drop down menu, and the price varies with the width you choose.
Finer Ribbon allows you to completely customize your labels with full color, and your own logo and fonts, and their designers will guide you through the entire process. They even include a full scale proof that you can print, cut out, and fold, so that you can be absolutely certain that you love the final product.
Did I mention that the spools have 1000 labels on them? That works out to about 10 cents per label, and that's pretty hard to beat!
At Southern Fabric, they're celebrating the arrival of Vintage Picnic as well! And what better way to celebrate than with a special sale?
camille
! You can even apply this coupon to Vintage Picnic, and preorder of Little Ruby. Whoop! (It does not apply to out of stock items or Daily Deals though, just FYI)
Y'all, time is of of the essence here, because this sale actually ends
tonight at midnight EST!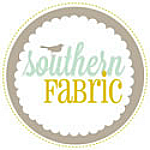 The other big thing happening right now, is the start of their Sew-lebrity Club. Each month, a different "Sew"-lebrity puts together a bundle of yummy fat quarters.
This month's bundle is by Lori Holt and it is so fresh and springy. Perfect for getting rid of the winter doldrums, even when the weather refuses to cooperate.
It's not too late to sign up for the year and save 20% on these bundles all year long, so check it out!
Up next is the Fat Quarter Shop! I always love checking out what's new at FQS, and the first place I look is at their Precuts of the Week, and Basics of the Month sections.
These are always changing, but the fabrics offered are always beautiful, and at a fantastic price! Right now, the Precut of the Week is a half yard bundle of Cotton and Steel's Lucky Strike collection.
The thing that's really calling my name though, is the Basic of the Month- the Art Gallery's Top 20 Pure Elements Solids. I'm a little hesitant to admit this, but when I get Art Gallery fabrics, part of the welcoming process before putting them away, is fabric petting. Come on, now! Surely, I'm not the only one? They are just SO soft and luxurious! Admit it, you know you rub them on your cheek a little bit, too.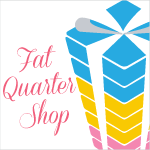 Last, but certainly not least, and the sponsor of the final giveaway, is Fort Worth Fabric Studio. Fort Worth Fabric Studio has put together an entire store section for Valentine's Day, called their House of Hearts.
As I mentioned, Fort Worth Fabric Studio is sponsoring the final giveaway of the day- a half yard bundle of these four prints from Moda's Ever After collection. I like that these are holiday prints, but aren't childish. The text and scrolls in the fabrics are really lovely; and who doesn't love a tile print?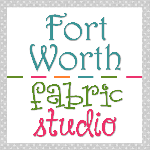 Wow, wow, WOW! Sales, coupon codes, clubs, tutorials...there are so many awesome happenings at my favorite shops right now! I know you're all hopping over to check everything out right now, and telling your sweetie all about it, or making plans to give yourself a little Valentine's Day gift. Of course, first you all want to know how to enter these four generous giveaways, right? Easy peasy.
Just leave a comment on this post to let me know what really makes your heart flutter most!
Please be sure you leave an email address so that I can contact you if you are a no-reply blogger! I'll announce the winners next Saturday morning, 2/20. Good luck to all, happy shopping, and happy Valentine's Day!
This giveaway is now closed, and I'll announce the winners in a post later today! If you missed out, don't worry! I host giveaways every single month. Be sure to subscribe by email, or your favorite blog reader so you catch the next one!
**PS- As I have been happily married to my sweetheart for over 17 years,
I DO know that love, Valentine's Day, and life for that matter, is not all about the "stuff," (not even if that stuff is gorgeous fabric). There are countless ways to
say "I love you," or warm someone's heart. I know you probably realize that all of my talk about love and gifting is tongue-in-cheek, but I just wanted to throw that out there.
That being said, what kind of quilty friend would I be if I didn't fill you in on the great deals that honor the holiday all about love?
:)