Welcome to another month filled with awesome deals and happenings from all of my fabulous sponsors. There's lots going on, including a $50 gift certificate giveaway!
Let's start off with my
Fabric Please!
who I welcomed just last week as a brand new sponsor. If you missed it, be sure to check out my post
HERE
, but I wanted to remind you that throughout the month of July, Rita at Fabric Please! is offering my readers 20% off of your entire purchase, including these gorgeous solids! Just use the code INFATUATION.
At Fort Worth Fabric Studio, Jodie has the brand new, adorable
Boys Vintage Classics
collection by Exclusively Quilters available in yardage as well as fat quarter bundles. I don't know about you, but I struggle to find cute boys fabrics.
They also have the sweet
Milk, Sugar, and Flower
collection by Penny Rose at 30% off with the code MILK30!
Southern Fabric also has lots of fresh, new modern fabric lines in, including all of my holiday favorites as well as great basics, like Modern Minis by Lori Holt.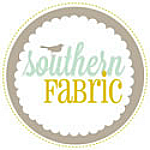 Dragonfly Fabrics has several new lines in as well, including Vintage Market by Riley Blake, and Cultivate by Art Gallery.
and Fantasia by Sara Larsen is on sale right now! It is 15% off with the code Fantasia15! One of the very best things about ordering from Dragonfly Fabrics is that they perfectly coordinate solids with every fabric line. There is no wondering about whether the color on the screen is true, and if the solid you've chosen will match your fabrics. It's awesome!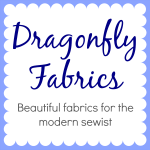 Lady Belle Fabric has quickly become one of my favorite places to get my fabric fix. They have some of the best prices on fat quarter bundles I have ever seen, and her cuts are always generous. For example, This Joel Dewberry Flora full collection bundle is only $52.70!
Other bundles on sale include Joel Dewberry Birch Farm, Bazaar Style by Pat Bravo, and Color Theory by V and Co... and that's just a few!
Lady Belle also has several new arrivals, including these beauties- Art Gallery's Anna Elise.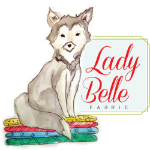 Last, but certainly not least, is the sponsor of our awesome giveaway this month- Fat Quarter Shop! Fat Quarter Shop is gearing up for the release of the new book Precut Primer. Do you ever hear the terms- fat quarter, jelly roll, turnover, charm pack, layer cakes, fat eighths and wonder what they are, and more importantly, how to use them? Well, that's exactly what this book, by Me and My Sister Designs, is all about!
The books contains twelve different projects, and every single precut is covered! The book will be available in August, but you can preorder now and receive the Spring Fling pattern free!
ps- I host giveaways at least monthly, and sometimes more frequently, enabled by my awesome sponsors. Follow me, or subscribe to my posts with your email address so that you don't miss them! You can find all of the appropriate buttons to stay connected on my right sidebar!