Yep, you read that correctly. I have not one, but TWO fantastic giveaways in this post, from TWO awesome fabric shops. You don't want to miss out on them, so read on!
I've decided to start something new to bring my readers the latest and greatest deals in fabric. I am partnering with my sponsors to bring you special coupon codes, promotions and (sometimes) even giveaways, all in one monthly post. I hope that you find them helpful, because when it comes right down to it, don't we all need a little more fabric on sale? Yes, I used the word need. I have a loose definition of that word when it comes to fabric, and I'm okay with it. So, let's kick it off, shall we?
Lady Belle Fabric has lots going on! For one week only, use the code quilts at checkout to receive 10% off your purchase. The offer ends Sunday, April 19th. Lady Belle has lots of new fabric lines in stock, including-
Ambleside by Brenda Riddle Acorn- Bundles, precuts, a quilt kit and select yardage
available.
Fantasia by Sara Lawson- bundles and yardage available.
Elizabeth by Tula Pink- available in half yard and fat quarter bundles.
(I have my eye on this yummy Clementine bundle)
There are also some great deals on select fat quarter bundles happening right now! Check out these bundles on sale!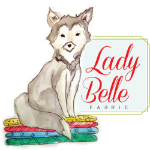 Dragonfly Fabrics is also offering a special coupon code just for my readers! Use the code QuiltLove20 at checkout to receive 20% off your purchase through April 19th! They have lots of great new fabric lines in, like Fantasia by Moda, and Priory Square by Art Gallery Fabrics, just to name a couple. Click HERE to see all of their new lines.
Dragonfly Fabrics is also home to a weekly sale! Right now, the entire Arizona line is 15% off. Just use the code Arizona15 at checkout through April 26th. Check out their other fabric lines on sale HERE (and there are a bunch of them)!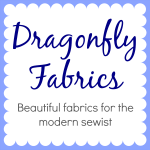 Shabby Fabrics is sponsoring giveaway number one! My kind friends at Shabby Fabrics are offering a $30 gift certificate to spend however you choose. You really have to pop over to see what's going on there. Right now, they have several new collections, like Luna Lounge, Ambleside, and Veranda.
If you've never shopped with Shabby Fabrics, let me just tell you that you can get lost in their sale section. It is huge! Right now, several beautiful fabric lines are on sale, including Origami Oasis and Emma's Garden...LOVE!
On their sale items, Shabby Fabrics offers a "buy more, save more" discount. If you purchase one, you receive 10% off, two- 20%, or three- 30%! You can also rack up loyalty points for each purchase which translates to a discount on future purchases. Check it out!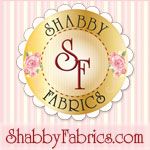 If you love quilting with coordinated bundles, Fort Worth Fabric Studio offers bundles that you can't get anywhere else. They pull fabrics from different lines that go together beautifully, so all of the guesswork is done for you!
I just love the way Fort Worth Fabric Studio organizes their sale page. Instead of categorizing their sale fabrics by percentage off of the regular price, the fabrics are organized by the sale price per yard. That makes it easy to shop while keeping the actual cost in mind. Right now, they have Miss Kate, Happy Flappers, Fancy Free, and Horizon marked below $7.00 a yard (and that's just a few)!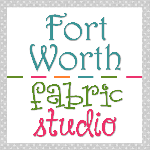 Southern Fabric is home to the Daily Deal, and it is often a very deep discount on a great fabric line! Right now Southern Fabric has lots of new fabric lines in, including Sea Buddies, which gets me in the mood for summer, as well as Anna Maria Horner's Folk Song.
Their sale section is certainly not lacking! A couple of my favorite lines on sale are Violette by Amy Butler, and Honor Roll by Anna Maria Horner. Check out all of their awesome sale items
HERE
.
One thing I always love about Southern Fabric is that shipping is always $5, and free for orders over $150. They ship internationally as well, so be sure to check them out!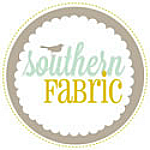 Last, but certainly not least, is Fat Quarter Shop. They have such a huge collection of fabrics, patterns, kits, and notions that I could spend hours browsing all of it. They are also home to several clubs and choice bundles from great bloggers and designers. Seriously awesome stuff. Chances are, if you need something, they have it, and you'll get great service to boot.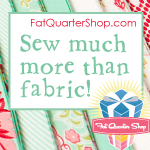 Fat Quarter Shop is also sponsoring giveaway number two! They are generously offering a fat quarter bundle of Clementine by Heather Bailey in the Jade color way.
So, how do you enter both of these awesomely fantastic giveaways? Just leave a comment on this post and let me know what yummy fabric lines you've had YOUR eye on lately. On Sunday evening, Mr. Random will help me pick the winners. Please, please, PLEASE be sure that I can contact you by email. Good luck in the giveaways and happy shopping!
*This giveaway has ended, but be on the lookout for more fantastic fabric deals and giveaways in May!