Hey there, y'all! It just so happens that this month's sponsor post falls on Valentine's Day, and I don't know of a better gift for yourself than fabric! So, I've rounded up some of the very best happenings from my favorite shops around the web. Read on, friends!
At LouLou's Fabric shop, there are tons of markdowns going on. All Valentine's Day fabrics are 25% off, and many Christmas fabrics are even lower! Even if you're not in the mood for holiday fabric, there are plenty of sales to be had on yardage and bundles that aren't holiday themed, like this fresh and pretty Homestead collection.
LouLou's is always getting tons of new fabrics in the shop, so they're always moving bolts out the door. It's a great way to stash up!
If you haven't already, you NEED to get on LouLou's email list. There are tons of Daily Deals, fun giveaways, and the most up-to-date announcements on new arrivals. And of course, you'll be the first to see their weekly LouLou Bundles! Head over there and check them out!
Lady Belle Fabric always has some treasures in their sale section as well. This sweet spring bundle is the Cora collection by Tessie Fay for Windham Fabrics.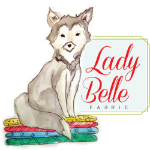 And oh my goodness, check out what's new in the shop! The Fluent collection by Anna Maria Horner is absolutely stunning. Those colors are so rich and luscious.
And finally, rounding out the list is Fort Worth Fabric Studio. Right now, the Happy Hearts collection is on deep clearance at 40% off!
But, I'm really swooning over this Prisms Boxed Quilt Kit. It's new in the shop, and the light, airy design is just perfect for spring!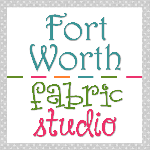 Okay, friends! Take a few minutes and show some love to these amazing shops, and treat yourself in the process. You won't be sorry. Happy shopping!