Hey there, y'all! Welcome to another roundup of the best happenings from my very favorite shops. Let's jump right in!
There's something fun happening at Fort Worth Fabric Studio! Their Nothing Sweeter mystery quilt is starting SOON!
If you sign up right away, you'll have no trouble getting up to speed. This quilt is beginner friendly, and you'll have a finished quilt just in time for Valentine's Day. Read all the details HERE.
So head over there and grab your quilt kit ASAP!
If you're already looking ahead to spring, take a look at this bundle of beauties. This gorgeous stack contains nine fat quarters curated from a variety of designers and collections. They're all so lovely!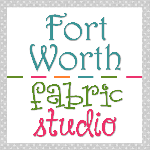 They have ALL the flowers at Lady Belle Fabric, and if you're a fan of maximalist design, check out the new Fluent collection by Anna Maria Horner. Look at all those luscious colors and prints!
You can get these saturated prints in a fat quarter bundle.
Or, you can try your fussy cutting and piecing skills and get a full kit for the Fluent Trilingual quilt. Stunning!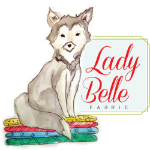 And finally, LouLou's Fabric Shop has lots going on! They have the most adorable LouLou Bundles curated in-house each week.
Right now, if you purchase three or more of these sweet little bundles, you can get 20% off! Use the code bundleup to take advantage of this great deal.
I don't know about you, but I am always on the lookout for holiday fabrics on sale, and the best sales often happen just after the holiday is over. Well, LouLou's is clearing out their Christmas and Halloween fabrics, including yardage, bundles, precuts, and even specialty panels.
I never seem to tire of Christmas prints, and this is definitely the time to buy them at an amazing price. There are tons and tons of bargains, so do yourself a favor and stock up for next year!
Okay friends! I hope you'll take a few minutes and spend some time browsing through the selections at these fabulous shops. I promise you won't regret it!