Happy February, y'all! Toward the end of February is the time of year for us in the South where we start to get glimpses of spring. Yes, it still gets cold at night, and there is still definitely a chance for winter weather, but in general, the days start to get just a bit warmer, and it makes me want to do all of the springy things. It also makes me start looking at all of my favorite shops to see what fresh new fabrics are available for the changing season. Well, I've rounded up the latest fresh new things from my favorite shops around the web, so read on!
Check out this new West Hill bundle by Heather Ross at Lady Belle Fabric. Those spring greens pair so beautifully with the blush pink and yellow.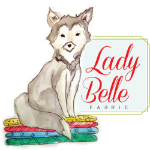 And who can resist the bright, happy colors in this Five and Ten bundle by Denise Schmidt? This is in the Last Chance section of the shop, which means that there are very few available, and when they're gone, they're gone!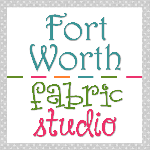 Or, if you're a sale shopper, this gorgeous Mosaic Masterpiece fat quarter bundle is on sale for a great price right now. These fabrics have such beautiful color and texture, and would be a beautiful addition to any quilt. Find it
HERE
.
And finally, last but never least is LouLou's Fabric Shop. Did you know that LouLou's has a specially curated fat quarter bundle every Tuesday? Each bundle contains 8 perfectly coordinated fat quarters, perfect for jump-starting a project or building your stash. My favorite part about these bundles is their seasonal appeal.
LouLou's also has plenty of full-collection bundles available, as well as precuts and yardage, but these little LouLou bundles are a perfect little gift when you want a little fabric pick-me-up!
LouLou's Fabric Shop is offering a special coupon for my readers. Through February 21st, you can get 20% off of your entire purchase with the code quiltinfatuation. Hooray!
Okay, my friends! I hope you'll take some time to browse through all of these amazing shops. You won't be sorry. Happy shopping!