Happy August, friends...and welcome to the dog days of summer. I don't know if it's like this where you live, but here in west Tennessee just stepping outside feels oppressive. With temps consistently around 100 degrees and crazy high humidity, our heat index has been hovering around 110. Blech.
That kind of heat saps my energy for anything outdoors, but thankfully, I'm perfectly happy keeping myself busy inside with my sewing machine. Of course, another great way to beat the heat is to browse the web, looking for the coolest summer fabric deals to fuel my creativity. I've rounded up the best ones of the month, so read on!
At LouLou's Fabric Shop, they're having a BIG inventory reduction sale. This sale is only good for this week (through 8/17), so head over there and use the code
sale
to get 20% off of your entire order.
I just love LouLou's selection of precuts and bundles, particularly their specially curated LouLou bundles. They're perfectly coordinated, and great for when you just want to grab and start sewing without searching for the perfect prints!
The Last Chance section at Lady Belle Fabrics is still going strong. Have you checked in out yet? As the shop gets organized and reduces inventory, they've found some real gems. There's some Bonnie and Camille, Tula Pink, Bari J, Fig Tree, and tons more.
Many of the fabrics in this section are out of print and difficult to find, and when it's gone, it's gone. Be sure to take a look HERE and snag a treasure for yourself!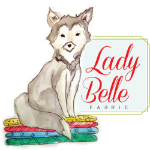 Over at Shabby Fabrics, they're gearing up for something huge. Their North Pole sew along starts next month! This pattern is SO cute, and completing it as part of a monthly sew along keeps it from being too difficult. If you stay on track, you'll be snuggling under your quilt well before the Christmas season.
You can order the whole kit to use these fabrics, or just the pattern to use your own stash. And, if you need just a little extra incentive, there are prizes to be won!
You can find everything you need to know right HERE, including links to the pattern and kit. The holidays will be here before you know it, so go ahead and get signed up. You know you want to!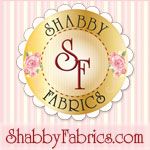 At Fort Worth Fabric Studio, they're having a sale on this pretty, summery Sweet Pea and Lily collection. Use the code
SWEETP30
to get 30% off through August 20th (or while supplies last)!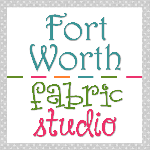 Fort Worth Fabric Studio is also sponsoring the our giveaway today! Check out these fun Bone Appetit cloth napkins, perfect if you're having a spooky soiree, or even for just a casual family dinner with a ghastly twist.
One lucky US winner will get a set of these, which includes all six designs! Awesome!
To enter the giveaway, just

leave a single comment on this post, and then hop over to these fantastic shops to score some pretties for yourself.

Remember, this giveaway is only open to US residents (sorry, international folks!). Don't forget to leave an email address if you're a no-reply blogger, and only one entry per person please! Unfortunately, replies to your own comment counts as an entry (the system numbers those, too), so remember to put your email address in your comment if necessary.
Additional replies/comments/entries are always deleted. I'll announce the winners in TWO weeks at the next NTT (August 28th). Happy shopping and good luck! :)