Hey there, friends! Lately I've been doing the crazy dance of May, consumed with all things baseball and end of school related. Though this post is a tiny bit later in the month than usual, rest assured that I have rounded up all of the best deals and giveaways from my very fave shops, just in time to kick off summer with some Memorial Day fabric splurging.
Let's kick off this post with the first of three giveaways. At LouLou's Fabric Shop, they're having a HUGE moving sale! You can use the code moving at checkout to get 25% off of your entire order through May 22nd.
After that, LouLou's has extended a special 20% off coupon to my readers through May 28th! Just use the code memorial at checkout to take advantage of that fantastic offer.
This month, LouLou's is also generously offering a $25 gift certificate to spend in the shop for one lucky winner. Keep reading to find out how to enter!
Next up is Lady Belle Fabric, where Maureen Cracknell's newest collection, Mystical Land is in the shop and ready for you. What gorgeous colors and prints!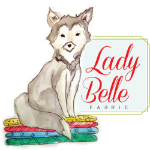 One of my new favorite places to browse in Lady Belle is their last chance section. There are so many treasures to be found there, including plenty of out of print collections, like this Tula Pink Eden bundle.
I also want to take a minute to remind you that Lady Belle also offers quilting services as a new(ish) extension of their business. You can check out all of the details HERE.
Something big is coming to Shabby Fabrics! They are hosting their very first sew along with this fantastic North Pole Sampler, using Moda's Snow Day fabrics! I know it seems early to start thinking about next Christmas, but the folks at Shabby Fabrics will help you make sure this adorable quilt is ready in plenty of time for snuggling when the time is right.
Starting in September, each week, join Jen as she teaches you how to sew a different block. This is a great skill builder pattern, and perfect even for beginners! You can find all of the details and instructions for getting ready for this sew along HERE, including reserving your quilt kit (or choose your own fabrics)!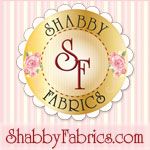 Shabby Fabrics is kindly sponsoring the second giveaway this month. One winner will receive a $30 gift certificate to the shop. Woohoo!
Last, but certainly not least is Fort Worth Fabric Studio, where they have a special May Bash clearance section right now.
The items in this section are a whopping 35% off through May 28th with the code MAYBASH35.
Fort Worth Fabric Studio is also generously offering our final giveaway. TWO US winners will each receive a charm pack of the super cute All Weather Friend collection. Aren't these fabrics perfect for summer?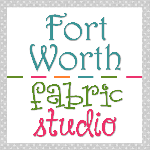 To enter all three giveaways,

leave a single comment on this post, and then head over to these amazing shops to take advantage of the amazing things happening right now.
If you are not in the US, please let me know!
Remember to leave an email address if you're a no-reply blogger, and only one entry per person please! Unfortunately, replies to your own comment counts as an entry (the system numbers those, too), so remember to put your email address in your comment if necessary.
Additional replies/comments/entries are always deleted. I'll announce the winners at NEXT week's NTT (May 29th). Happy shopping and good luck! :)