Ahh...spring is finally here! Lately, we've had some milder temperatures, and even though it has been rainy, and even though I know that the temperatures will likely dip a couple more times, it makes me happy to know that winter is on its way out. For me, the arrival of spring brings a renewed energy to create, along with plenty of fresh inspiration. How about you? If spring has energized your creativity, I have the details on plenty of great sales to help you get those projects done. This post also includes two giveaways, so let's jump right in!
We'll kick off this month's post with LouLou's Fabric Shop. LouLou's is a great place to shop for beautifully curated bundles, as well as bundles of a specific collection, and they have a fantastic coupon for you this month!
Through this Friday ONLY
, you can receive 25% off of their fat quarter bundles with the code
Bundle
. Wow! That's a deal that's hard to pass up.
LouLou's is also sponsoring the first giveaway for today's post. One lucky winner will receive
a $25 gift certificate
to spend on anything you choose. Woohoo!
Shabby Fabrics is the home for so many clubs, you're sure to find one that is perfect for you, and if you love florals, their latest block of the month quilt is a stunner.
The World of Blossoms BOM has vibrant colors, and gorgeous flowers that will brighten any day. The great thing about Shabby Fabrics appliqué pieces is that they arrive to you pre-fused and laser cut for precision. That means that all you have to do is iron them down and stitch them in place! Read more about this BOM club HERE!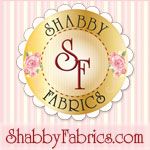 At Lady Belle Fabrics, there are so many bundles, it's hard to pick a favorite. New in their shop though, is a whole section of solid bundles. There are plenty of bundles to coordinate with your favorite fabric collection, like this bundle of Tula Pink solids.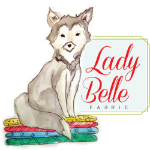 If you love print fabrics best, Lady Belle has you covered there too. There are lots of designer collections, as well as specially curated print bundles to choose from, and their sale sections even have bundles priced as low as 40% off, like this bundle by Joel Dewberry!
Be sure you check out their Last Chance section. This section is filled with gems, including LOTS of out of print fabrics. As they destash and organize, the section will be updated, so check back often so you can snag that fabric you've been looking for!
And don't forget- if you are looking for someone to help you finish your quilts, Lady Belle offers longarm quilting services!
Finally, over at Fort Worth Fabric Studio, there are lots of fun thing happening. Check out this new Deconstructed Star Quilt Kit. The black and cream fabrics with little pops of color are so pretty!
They're also ready to help you welcome the warmer weather with this fun Stars -n- Stripes bundle. Picnic season is right around the corner!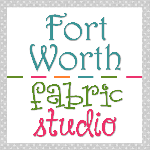 Fort Worth Fabric Studio is sponsoring the final giveaway for today. TWO lucky US winners will each receive a charm pack of the super cute collection Love American Style.
These fabrics are perfectly patriotic, and sure to make a project worthy of a spring picnic, or baseball game.
Wow! Before you head off to these amazing shops to check out the great sales, be sure to leave a single comment to enter both giveaways.
If you are not in the US, please let me know!
Remember to leave an email address if you're a no-reply blogger, and only one entry per person please! Unfortunately, replies to your own comment counts as an entry (the system numbers those, too), so remember to put your email address in your comment if necessary.
Additional replies/comments/entries are always deleted. I'll announce the winners at NEXT week's NTT (March 2oth). Happy shopping and good luck! :)
This giveaway has now ended. Thanks so much to all who entered. :)