Welcome to the official start of the Christmas season, friends! You know I've been already been decorating, listening to Christmas music, and watching Hallmark movies for a couple of weeks, but now that Thanksgiving is officially finished, it's time for everyone else to get onboard!
I have combined my November and December sales post into one Black Friday Bash to give you all of the scoop for your quilty holiday shopping. Believe me, these Black Friday deals are ones that you don't want to miss!
First up, over at LouLou's Fabric Shop there is a HUGE sale happening, with hundreds of bolts marked way down, patterns marked 25% off, and s big sale on precuts, with some as low as 40% off! There is also a big surprise discount on ALL fat quarter bundles, but you'll have to head over to their shop to see it.
At Lady Belle Fabric, you can get 30% off of your entire order! Just get your shopping cart loaded up, and use the code
BF2018
to take advantage of this amazing deal. This sale is only good through midnight on Monday, so head on over there ASAP!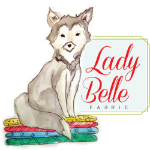 Shabby Fabrics is keeping their Black Friday deals under wraps, but they've been featuring a different flash sale every single day with their 5 Days of Black Friday sale. Head over to their shop to see today's special deal! Each day's sale ends at midnight, so definitely don't delay.
At Fort Worth Fabric Studio, their Black Friday Bolt Bash in full swing. New items are constantly being added to this section, and everything is $4.95 per yard. This sale runs through November 27th.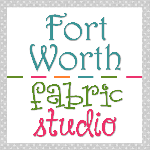 FWFS also has you covered if you're looking for a perfect little gift for a quilty friend, or even yourself. Their holiday goodie tins are a perfect fun mix of things to make you smile. There are even several options that you can choose!
There will be additional markdowns advertised in their regular newsletter. Head over HERE to sign up so you don't miss out!
And finally, I have a little Black Friday deal of my own! Now through midnight on Monday, you can get 20% off of anything in my Etsy shop- including my book, Stash Statement! Just use the code MQI20 when you check out! Hop over HERE to take advantage of the sale.
Happy shopping, and happy holidays to you and your family!