Happy (almost) Valentine's Day, friends! It's the middle of the month, and that means that it's time for a rundown of the best deals from my favorite shops on the web. Whether you're shopping for yourself or your favorite quilt friend, fabric is always a sweet gift option. This post contains a giveaway as well, so read on for all of the details!
All I can tell you is that you will definitely want to visit their shop tomorrow to check out the details and take advantage. The sale will have a special coupon code, and will be for one day only, so don't miss out!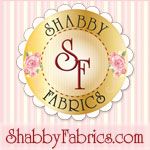 Over at Fort Worth Fabric Studio, there is lots of awesomeness going on! New in the shop is the Sugar Berry Collection by RJR Fabrics. Aren't those prints luscious?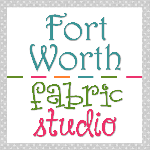 If you're looking for a fun way to add a little Valentine's flair to your home for
next
year, then check out the Love Throughout the Year Mystery quilt kit
HERE
.
FWFS will be posting all of the instructions for the quilt on their blog, beginning tomorrow, so get your kit ASAP!
This month, ALL Bella Solids are on sale! You don't even need a code to get this deal. The sale prices are already posted on their site.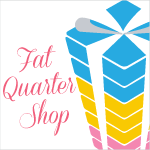 If shades of pink aren't your thing, LouLou's Fabrics has a fun, love-inspired bundle with a different palette. Check out this Heartthrob bundle. The mint and black combo is super cool, but the prints are still perfect for Valentine's Day!
If you feel like getting a jump start for next Christmas (because really, who doesn't stock up on Christmas fabrics, year-round?), LouLou's has the entire Merry Merry collection by Kate Spain on clearance. The prints in this line are so fresh and pretty, and I think I might have to get some!
Last, but never least, is Lady Belle Fabrics. Lady Belle is known for their beautiful bundles, like this beautiful stack of Spectrum by V and Co., and lots of them are priced 20-40% off! That's tough to beat.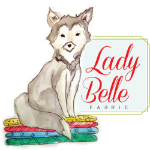 I've been seeing lots of Liberty lawn projects popping up on Instagram lately, and I also think that Lady Belle has one of the best kept Liberty secrets around. Check out this gorgeous 22-piece bundle on sale. It's a perfect way to try working with Liberty lawn fabrics without breaking the bank.
Lady Belle is also graciously sponsoring our giveaway today. One lucky reader will win a $25 gift certificate to the shop!
Before you head over to these amazing shops to check out the goodies, be sure to enter the giveaway by leaving a single comment below!
Remember to leave an email address if you're a no-reply blogger, and only one entry per person please! Unfortunately, replies to your own comment counts as an entry (the system numbers those, too), so remember to put your email address in your comment. Additional replies/comments/entries are always deleted. I'll announce the winners at next week's NTT (February 21st).
Good luck, happy shopping, and Happy Valentine's Day!