It is so difficult to believe that 2016 is close to being on its way out. After all, the weeks from Halloween through New Years Day seem to fly by in a flash, and adding to the mayhem for many is the long list of holiday sewing that needs to happen between now and then. Well, hopefully a few great fabric sales will help you knock those projects out with plenty of time to spare.
First up, check out what's happening at Lady Belle Fabric! Right now, the kind folks at Lady Belle are offering 30% off of tons of clearance bundles, PLUS 20% off all other bundles through today only. That's a huge opportunity if you have your eye on a special collection, so don't miss out!
I know it's already fall, but I still have my eye on this bright and happy Summerfest bundle by April Rosenthal.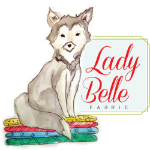 Fat Quarter shop is up next, and I don't know about you, but at the beginning of every month, I always love to check out their monthly picks. They offer a basic, a notion, a book, and a pattern at 20% off for that entire month; and boy, this month's basic is a doozie- Grunge Basics! I just love the subtle texture that the Grunge fabrics add to a quilt.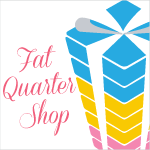 Fat Quarter Shop is also sponsoring the first giveaway of the day! They are generously offering a full set of these adorable Lori Holt keepsake tins and cheery notecards to a lucky reader.
Each tin has a different design, and the possibilities for these are endless. I know we can all use more storage in our sewing space- especially storage that is so stinking cute!
You can get more info and see individual photos of each tin
HERE
.
At LouLou's Fabric Shop, there are lots of new collections, but my favorite has to be the gorgeous Acreage collection by Shannon Gillman Orr. The colors are just so lush and vibrant.
Another thing I always keep my eye on at LouLou's is their preorder section. You can save 10% all the time with the code
preorder
, and right now, they have Bonnie and Camille Basics available for preorder!
LouLou's Fabric Shop is sponsoring the second giveaway of the day, a $25 gift card to a reader, to spend any way you choose!
May I suggest taking a look at their SALE section? ALL sale fabrics are marked down to $6.50/yard right now. That's tough to pass up for sure! Go right
HERE
to see all of the fabrics on sale!
Though my next shop is not a place to find beautiful fabrics, They have made it possible to add a professional touch to each and every quilt, pillow, and mini I make. I am referring of course, to my beautiful ribbon labels from Finer Ribbon!
I purchased my labels over a year ago, and I have not regretted that decision for one second. The labels are soft, fully washable, and the printing is vibrant and rich. Best of all, Finer Ribbon's customer service is top notch.
My labels can be found
HERE
. They are 2.25" wide, and printed from side to side (not running the length of the ribbon). The spool contains 1000 labels, which means that they are about ten cents each! I know that it will take me years to use all of them, and that's an amazing deal. They can be designed with a logo if you have one, or with just a loving message.
I fold and sew the label right into the binding, and the laundering instructions are on the back side. So, if you're looking to add a professional touch to your quilts, pillows, or garments, or looking for an amazing gift for a special quilty friend. I highly recommend checking out Finer Ribbon!
If you're thinking a little more long term than this holiday season, Shabby Fabrics has you covered. Their Bringing Home the Tree Block of the Month Club will run from February-August 2017, and you'll have a cozy holiday quilt all ready for next year!
Shabby Fabrics pre-fuses and laser cuts all of the appliqué pieces for you, so all you have to do is peel off the paper, iron in place, and stitch around the edge to finish. Easy peasy! You can find out more information on this BOM
HERE
, and sign ups are open now!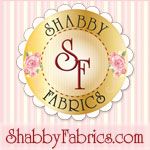 Five Monkey Fabrics is a small shop with big customer service. In fact, one of the best things about working with a smaller shop is the ability to really individualize your order. Five Monkey Fabrics is happy to put together a custom order for you if you just ask!
Check out this sampling of in-stock Christmas fabrics. Though these are not offered as a bundle in the shop, a special order of this kind is no problem, and even welcomed! And, you can always take advantage of free shipping for orders over $50 with the code
freeship
!
Last, but certainly not least is Fort Worth Fabric Studio, who also happens to be sponsoring the final two giveaways! Through Thursday, FWFS has the fun Storybook Christmas collection on sale for 30% off with the code
STORYBOOK30
!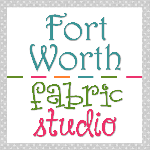 On of my favorite features of Fort Worth Fabric Studio is their specially curated bundles. They've taken the guesswork out of fabric coordinating, with perfectly coordinating prints from several collections, creating a single bundle with plenty of wow factor. A new 8-piece bundle is revealed each Friday in their Friday Bundle Batch, and these are equally perfect for a special project or just stash building.
FWFS is kindly sponsoring the final two giveaways of the day. They are offering two different fat quarter bundle prizes this month- Autumn Pieces and Bloom Where You're Planted. They're very different, but both so beautiful!
Whoa! I know that's a ton of great information, but hopefully you can take advantage of some of these amazing sales to really keep your sewing fun and productive in the upcoming holiday season. Okie dokie, friends! Time to enter these three fantastic giveaways. Just leave a single comment on this post to let me know what has really caught your eye this month.
Remember to leave an email address if you're a no-reply blogger, and only one entry per person please! Unfortunately, replies to your own comment counts as an entry (the system numbers those, too), so remember to put your email address in your comment. Additional replies/comments/entries are always deleted. I'll announce the winners at NEXT week's NTT (October 26th).
This giveaway is now closed! I'll announce the winners at this evening's Needle and Thread Thursday. Remember, I host giveaways often, so be sure to subscribe by email or your favorite blog reader to make sure you don't miss out!
Best of luck to all, and happy shopping!