We're halfway through another month, which means I have another run down of amazing fabric sales at my favorite shops, as well as a couple of giveaways for you, so read on!
These fabrics are available in a wide range of precuts, as well as yardage and kits! Shabby Fabrics is graciously giving away two yards of the Welcome Home collection to one lucky winner this month, in your choice of prints!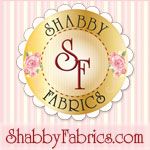 I would be remiss if I didn't also mention that Shabby Fabrics has LOTS of great fabric collections on sale right now, including a couple of my favorites, Color Theory, Hello Darling, and Canyon. Definitely head over there and check it out!
Fort Worth Fabric Studio also has tons of great fabrics in their sale section, but right now, there is a special sale on Moda's Lil Red collection. You can get 30% off all Lil Red purchases with the code
RED30
! That's a really awesome savings on these oh, so cute fabrics!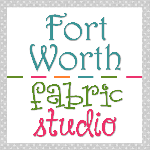 If you're a Cotton and Steel fan, you need to head on over to Lady Belle Fabrics! Right now, ALL Cotton and Steel collections, with the exception of Les Fleurs, are 25% off. This includes yardage, bundles, precuts...everything!
There is no code needed to take advantage of this great discount, but the sale ends on Sunday 6/19 at midnight, so hurry on over!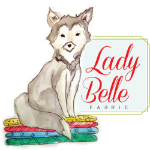 FREESHIP
!
Right now, there are some brand new goodies that have just been added to LouLou's preorder section, including Chestnut Street and Farm Fun. Personally, I have my eye on the newest Bonnie and Camille collection, Handmade!
So many fabrics have been added to their sale section as well, including Gooseberry by Lella Boutique!
Right now, LouLou's is offering 15% off your entire purchase with the code
quiltinfatuation
. This special offer is only good through Sunday!
Southern Fabric also has many new arrivals, including a few holiday lines. The happy colors and retro prints in Cotton and Steel's Garland collection are so much fun!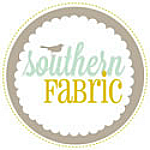 If you've ever shopped at Southern Fabric, you may remember that they used to host an amazing Daily Deal, good for only 24 hours. Well, the Daily Deal has been replaced with Weekly Deals, which still boast fantastic savings on great fabrics, but rather than just one item on sale for a single day, there are several items, and the deals change weekly. I was excited to see this change, because as much as I love to take advantage of amazing sales, I just don't have the time to stay on top of them from day to day. Weekly sales are much more manageable for me.
Jolly Bars are a newer precut, and they are exclusive to Fat Quarter Shop. A single Jolly Bar pack contains (42) 5" x 10" cuts, and each and every Jolly Bar includes a free pattern, just in case you need some inspiration on how to use them.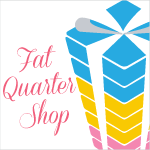 Each month, Fat Quarter Shop also features a Basic, Book, Pattern, and Notion of the Month, and offers them at 20% off. The Basic of the Month for June is the new Art Gallery Denim Basics, and they look especially drool-worthy!
So, I know I've given you a lot of information to digest, but I also know that you want to know how to enter the two giveaways for this month. Easy peasy.
Just leave a comment on this post and let me know what fabric goodies are striking your fancy right now.
Remember to leave an email address if you're a no-reply blogger, and only one entry per person please! Unfortunately, replies to your own comment counts as an entry (the system numbers those, too), so remember to put your email address in your comment. Additional replies/comments/entries are always deleted. I'll announce a winner at next week's NTT!
This giveaway has now ended. I'll announce the winners soon!
Best of luck in the giveaways, and happy shopping friends!