Whoop, whoop! The end of the school year is almost here, and although I'm a little sad that my son's elementary school years are coming to a close, I am really looking forward to having him home for the lazy days of summer. Anticipating the freedom of summer makes me so happy. Lots of awesomeness is happening at my favorite shops as well! There are tons of great sales and new arrivals, and I can't wait to share them with you. If you're not quite feeling the buoyancy of the upcoming summer, these deals and giveaways are sure to boost your mood.
So, let's kick off this month's post with the first of four giveaways, shall we? The first one is a doozie, and I'm pretty jealous that I can't win it myself!
Fat Quarter Shop is offering this amazing Turn Up the Volume bundle to one lucky reader. These colors are right in my wheelhouse. I just love all of those luscious brights!
Fat Quarter Shop also has plenty of other great news to share. Did you know that each and every month, they offer 20% off of a basic, notion, book, and pattern? They call them their monthly picks, and they're always amazing. For example, in May, the basic of the month is Pearl Bracelets fabrics, and the notion of the month is the Olfa Splash rotary cutter. You can't beat 20% off on these essentials!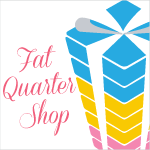 Fat Quarter Shop also has two newly released books to help you put some of your fabric goodies to good use. Pretty Playtime quilts, and one of my personal favorites, Holiday Wishes. Amazingly, the time for thinking about holiday sewing is just about upon us, and this book has some super cute ideas!
Five Monkey Fabrics has lots of fun fabrics that are tough find anywhere else. It's my favorite go-to shop for basics like chevrons, polkadots, and cute children's fabrics. They have coordinated bundles as well! Another great thing about Five Monkey Fabrics is that they accommodate custom orders If you need larger or smaller quantities of certain fabrics, just ask and they will hook you up!
Five Monkey Fabrics is generously offering a coupon exclusive for my readers for 15% off of you entire purchase, including clearance items! Just use the code
MQI15
to take advantage of this great offer.
Ready for another giveaway? Let's do it! Fort Worth Fabric Studio is sponsoring the second giveaway of the day with this adorable 6-piece fat quarter bundle of Flower Sugar Holiday. Oh, so cute, and the perfect little bundle for kickstarting those aforementioned holiday projects!
If you need to get into a beachy state of mind, the Seaside Wonders collection can certainly help you out! Right now, this entire line is 40% off with the code
SEASIDE40
. It's only through May 24th though, so get it while it lasts.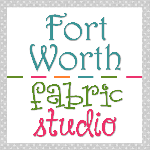 Shabby Fabrics is unveiling something new and exciting, a new club called A Year in Words. This is a pillow club and each design is so cute!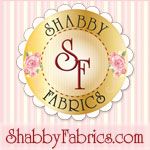 I'm not the kind of person who decorates my entire home for every single season, but I do like to add a touch of seasonal decor here and there. These pillows would be perfect! Best of all, the hard part is done for you. Each appliqué letter and shape is pre-fused and laser cut. All you have to do is peel off the backing paper, iron in place, and stitch around to secure it. Fun and easy! Check out all of the details
HERE
to sign up!
If you've been a reader of my blog for any length of time, you know how much I love my custom quilt labels from Finer Ribbon. If you're a newer reader, allow me to enlighten you! I absolutely LOVE my ribbon labels, and I think they add such a professional touch to my quilts.
The sales and design team at Finer Ribbon are extremely helpful in ensuring that your labels reflect your own creative vision. They can add any font or logo you desire, and they even send a full-scale proof that can be printed and cut out, so you can see exactly how your labels will look before printing.
The labels themselves are top-notch quality. They are printed with ink that won't bleed or fade, and they stay soft even through washing. The spool has 1000 labels on it- enough to last for a looooong time! That works out to about 10 cents per label. Check it out!
Sponsoring the third giveaway is LouLou's Fabric Shop! LouLou's is generously offering a $25 gift certificate to their shop to spend however you choose. When it comes to buying fabric, it seems I'm never stumped on what to buy. My list always seems a little too long, but if you're like a kid in a candy store who can't decide, LouLou's has some brand new arrivals that are awfully tempting!
The latest to arrive in the shop are Pixie Noel, Cozy Christmas, Under the Christmas Tree, Cookie Exchange, and Little Ruby, just to name a few! Their preorder section is gigantic as well, and includes Birch Fabrics organic Farm Fresh collection. Love!
I am delighted to let you know that LouLou's is also sponsoring a coupon exclusive to my readers. Through Sunday, 5/22, just use the code
myquiltinfatuation
at checkout to receive 10% off of your order.
There's always something new going on at Southern Fabric, but my favorite has to be their newest club- the Sewlebrity Club! Each month features an amazing bundle of fabric curated especially for Southern Fabric, by some of the modern quilt world's most awesome "Sew-lebrities!" This month's bundle is by Kate Spain! Best of all, when you sign up for the club, you get each amazing bundle at a discount! Gotta love fabric savings!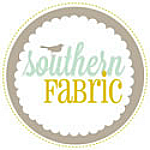 Last, but certainly not least is Lady Belle Fabric. Lady Belle has a fantastic selection of bundles and yardage, but by far, my favorites have to be Cotton and Steel's Macrame, and Little Ruby by Bonnie and Camille.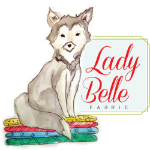 And speaking of Little Ruby, Lady Belle is graciously sponsoring our final giveaway of the month with the sweet fat quarter bundle of low volume prints from the Little Ruby collection. Aren't they sweet?
Wow! There is so much fabulousness going on right now! I can't wait to take advantage of it. So, I know you're wondering how to enter the giveaways, right?
Well, just leave a comment on this post letting me know if you have any special plans for the summer when school is out! One comment enters you in all FOUR giveaways!
Remember to leave an email address if you're a no-reply blogger, and only one entry per person please! Unfortunately, replies to your own comment counts as an entry (the system numbers those, too), so remember to put your email address in your comment. Additional replies/comments/entries are always deleted. I'll announce a winner at next week's NTT!
This giveaway has now ended. I host giveaways every month though, so be sure to become a follower so you don't miss out on the
next
one!
Happy shopping and good luck, friends!