Happy Tax Day, y'all! I know, I know. Paying taxes isn't exactly happy or fun (and getting everything together beforehand is even worse), but hopefully after today, it will all just be a memory. I don't know about you, but during my most stressful times, loving on a little bit of new fabric always cheers me right up. If you're in need of a little pick-me-up, check out the amazing things happening at my favorite shops this month. This post contains three giveaways, so don't miss out!
Five Monkey Fabrics
. Five Monkey Fabrics is offering a $30 gift certificate to one lucky reader, and I know you'll have lots of fun deciding how to spend it! I just love colorful fat quarter bundles, and these definitely do not disappoint! Of course, they have yardage too, so check it out!
Fort Worth Fabric Studio
Pocket Pies are also a great way to build up your stash of totals and blenders. Or, if you want to be absolutely certain that your fabrics are perfectly coordinated, their Friday Bundle Batch just can't be beat!
Right now, FWFS is having a sale on ALL Vintage Picnic by Bonnie and Camille. This sale includes yardage, precuts, and patterns. Use the code
VINTAGE20
to get 20% off. Woohoo!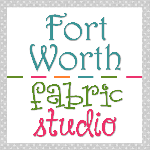 Shabby Fabrics
has some big news! Jennifer Bosworth, the owner and head designer has partnered with Maywood Studio to design her very own fabric collection call Welcome Home, Collection One. The graphic shows a little sneak peek of these lovely fabrics, as well as the upcoming Block of the Month which showcases them, and the full reveal will be happening at International Quilt Market on May 20th!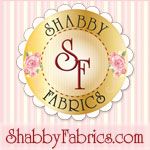 Fat Quarter Shop
's Monthly Picks? Well, they are just amazing. At the beginning of each month, FQS chooses a Basic, a Book, a Pattern, and a Notion of the Month to highlight, and offers 20% off on them throughout the entire month! Right now, the picks are fantastic, and the Basic is Kona cotton! You can find all of the Monthly Pick details
HERE
!
Fat Quarter Shop is also generously sponsoring the second giveaway of the day, this 10 FQ bundle of Lush Lavish fabrics, by Katarina Roccella. These fabrics are so gorgeous that I honestly can't think of a better name for them!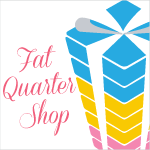 Lady Belle Fabric
has lots of awesome happenings right now! They are having a sale with 15% off all bundles this weekend with no coupon needed, including Little Miss Sunshine and Mendocino (but excluding Liberty), plus a sample spree with Moda fabrics tonight at 7 pm CST! Lady Belle has Coral Queen of the Sea Doll panels available, too!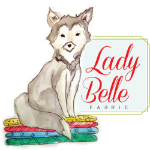 TODAY ONLY!!
Southern Fabric is having an amazing Tax Day blowout, with 25% off storewide, including clearance items. Use the code
black
to take advantage of this amazing deal! It ends at midnight EST tonight (4/15)!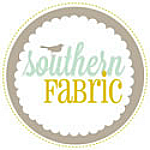 And last, but certainly not least is
LouLou's Fabric Shop
!
New arrivals at LouLou's include Volume II, Little Miss Sunshine, and Backyard Roses. Spooky Delight is expected to arrive any day. LouLou's also has lots of new preorders now in the shop, and don't forget, you can always save 10% on preorders using the code preorder
.
LouLou's is also having a fantastic Tax Day sale! You can save 20% off all yardage with the code
taxreturn
! I am also delighted to let you know that LouLou's is sponsoring our third and final giveaway of the day- a $25 gift certificate to spend however you choose!
Okay, so I know you all want to know how to enter these three amazingly generous giveaways. Simple! April brings tax day, and plenty of wet weather, so just leave a comment on this post to let me know your SECOND favorite rainy day activity (quilting is the first, I'm sure- at least it's mine!).
Remember to leave an email address if you're a no-reply blogger, and only one entry per person please! Unfortunately, replies to your own comment counts as an entry (the system numbers those, too), so remember to put your email address in your comment. Additional replies/comments/entries are always deleted. I'll announce a winner at next week's NTT!
This giveaway has now closed! I'll announce the winners at this evening's NTT post! If you missed your chance to enter, be sure to subscribe through email, or follow with your favorite blog reader. I host giveaways every single month!
Good luck, and happy shopping!