Hey there, friends! Am I the only one who has a tough time staying in the autumn spirit? I know it's only October, and I absolutely love all of the warm fall colors, but around this time of year, my autumn decor has been out for a few weeks and my mind starts jumping right to Christmas. I want to enjoy all of the orange, brown, and gold colors; all of the leaves and pumpkins and scarecrows, but deep down, I'm just itching to start putting up my Christmas stuff. I can't help it!
So with that in mind, today I'm highlighting all of the awesome stuff going on at my favorite fabric shops around the web, and I'm here to satisfy those of you who are like me- torn between a love of two seasons.
Let's kick off with Lady Belle Fabric, where this Lilliput bundle by Sharon Holland for Art Gallery fabrics definitely fits the bill for warm and cozy.
The woodsy feel of these fabrics is soft and earthy, and the palette is unique. They're perfect for an autumn quilt.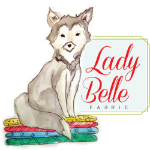 If you're already in a Christmas frame of mind, take a look at this stunning Holiday Classics collection by Rifle Paper Co. These fabrics have traditional Christmas motifs and colors, but I think the addition of black makes it a little dressier. So pretty!
Over at LouLou's Fabric Shop, I always love browsing through the huge selection of quilt kits. There are SO many to choose from, and they have kits that aren't found in many other places. Check out this Through the Woods quilt kit. What a cool quilt!
If you're looking for a more traditional Halloween quilt with pumpkins and bats, I am in love with this Spooky Sampler!
Or, if you've already moved onto Christmas projects, LouLou's has you covered there too! There are tons of Christmas fabrics available right now, and this Homegrown Holidays bundle is even on sale!
LouLou's is also offering a special sale to my readers. Right now, take $10 off any layer cake with the coupon code "Layer Cakes" Awesome!
And finally, I always love shopping at Fort Worth Fabric Studio. They have a weekly bundle that is always perfect for the season, and if you're wanting a special touch for your Thanksgiving holiday table, take a look at this Amazing Autumn bundle. These colors are quintessentially fall!
By the way, if you haven't shopped Fort Worth Fabric Studio's Monthly Bargain section, you are missing out! There are kits, bundles, precuts, remnants, and sale yardage listed here, and once they're gone, they're gone! Trust me. You don't want to miss out!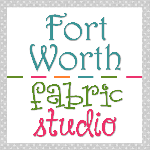 If you're already looking ahead to Christmas, and if you're a lover of batik fabrics, then you'll definitely want to visit Fort Worth Fabric Studio to get some of the Felicity Batik Christmas collection by Kate Spain. These fabrics are absolutely gorgeous! There is even a beautiful quilt kit available.
Okay friends, whether you're soaking up all of the pumpkins, bats, and scarecrows you can handle, or you're already thinking of evergreen trees, stockings, and ornaments, I know we're all busy planning our holiday sewing. I know these fantastic shops can help you out! Each of them has a beautiful selection of fabrics with their own unique flair, but best of all, they ALL offer impeccable customer service with great prices. So head over and show them some love!