Welcome to the middle of a new month, friends! It's time for my monthly run-down of the latest deals and newest fabric collections from my favorite shops on the web. So, let's jump right in!
A Fort Worth Fabric Studio, they're getting ready to kick off their Autumn Avenue Mystery quilt on September 20th, using the fabulous Pumpkins and Blossoms collection by Fig Tree and Co.
There's still time to get your kit and join in the quilt along fun. Get your bundle HERE.
Right now, there are SO many things in Fort Worth Fabric Studio's sale section, including lots of Halloween and Christmas yardage, plenty of quilt kits, and even some bundles. This Curiouser and Curiouser fat quarter bundle is for all of you Tula Pink Troops!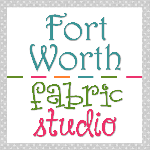 At Lady Belle Fabric, I'm crushing on this warm, cozy Bookish line by Sharon Holland. This prints in this collection are an earthy mix of florals, geometrics, and even a couple of themed prints, and I am loving them. They're just perfect for the season.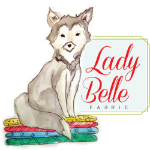 If you're looking for a a full fabric collection on sale, Lady Belle has a generous selection of fabric bundles in their 30% off section. The colors in this Handicraft bundle by Alison Glass are so vibrant and rich, and this is just one of the bundles listed there.
LouLou's Fabric Shop is leaning into autumn as well. Take a look at this gorgeous Laurel Wreath quilt, made with the Pumpkins and Blossoms fabric collection. it's so unique!
Speaking of unique, one of the things that sets LouLou's Fabric Shop apart is their Gift Boutique. I don't know if you're already making your Christmas gift list, but we're getting very close to the season of giving.
LouLou's Gift Boutique is filled with tons of cute little "sewing happies" for your quilty friends. Keychains, lapel pins, insulated tumblers, t-shirts...the selection is great. And best of all, everything is sewing or quilting related. Each of the items has a very reasonable price, so you don't have to leave any of your friends out! You'll find this beautiful set of four Songbook tea towels, and someone you know will love them!
Okay friends! I hope you'll take a few minutes to browse each of these amazing shops! I know you'll come across lots of things to add to your shopping carts, and you'll get some great deals too!