Hey there, y'all! It's a little later in the month than usual, but it's time to round up all of the best deals from my favorite shops around the web. So, let's jump right in, shall we?
Over at LouLou's Fabric Shop, there is a HUGE sale happening. You can get 20% off storewide on orders over $50 with the code summer sale.
But hurry! This sale is only good through Friday, 8/27!
I'm really crossing my fingers that the oppressive heat of summer will break soon, so I've been fawning over autumn fabrics lately. This Adel in Autumn collection is so warm and comforting, and the Loveliness quilt pattern above is the perfect way to show them off!
At Lady Belle Fabric, there are lots of cozy fabrics to satisfy your urge for autumn. I love this Lily Pad Quilt Kit by Sharon Holland.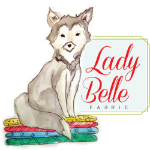 Lady Belle has also recently added tons of new fabrics to their Sale Bundle page. Take a look at this awesome Primavera collection by Rifle Paper Co. There are so many beautiful bundles at amazing prices, but when they're gone, they're gone, so go check them out!
And finally, with their Suddenly Summer Mystery Quilt Kit, at Fort Worth Fabric Studio summer is still going strong. This was a mystery quilt, and even though the sew-along is all finished, you can still get the kit, download all of the FREE patterns, and sew at your own pace! SO cute. Check it out
HERE
.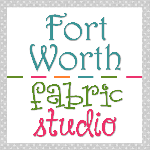 And if I haven't tempted you enough, you have to check out FWFS Monthly Bargain section. So many new fabrics are being added daily, and you just can't beat the prices. These fabrics are a great place to pick up big yardage for quilt backings or just for stash building.
Okay friends! I hope you'll take a few minutes to browse through these amazing shops. They all have such wonderful fabrics, great prices, and the friendliest customer service to match! Happy shopping! :)