Hey there, y'all! It's the middle of another month, and that means that it's time to round up the best happenings from my favorite shops around the web. If you're like me, you're working on holiday gift sewing (or at least giving it some serious thought by this point), and also making a mental note of any extra fabric you'll need to cross those off your to-do list. Well, read on friends, and let's get those projects added to the "done" pile. This post also contains two giveaways, so let's get to it!
We'll kick off today's post with a giveaway from Lady Belle Fabric. Lady Belle has several new things in the shop, like this Trapeze Sky quilt kit by Sharon Holland.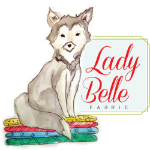 Or, take a look at this bundle of Sevenberry Florals by Robert Kaufman. So pretty and delicate!
By the way, Lady Belle is offering FREE shipping on all US orders right now, which is an amazing savings (no code necessary).
Lady Belle Fabrics is sponsoring the first giveaway of the day. One lucky winner will get a $25 gift certificate to the shop, and I promise you won't have any trouble finding something to spend it on!
Shabby Fabrics is up next, and if monthly clubs are your jam, they are guaranteed to have one you'll love. They have two brand new ones that are super cute! This Sleigh Bells Block of the month is perfect if you love the homespun holiday look.
But the club that has really caught my eye is this fantastic Better Not Pout ornament club! I LOVE Christmas ornaments. My tree is full of every kind of ornament imaginable, and I'm a sucker for one-of-a-kind, handmade ones!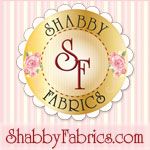 Do you ever want to sew up something quick and easy for a holiday, but don't want to hunt down the perfect little collection of fabrics for it? LouLou's Fabric Shop has you covered. Their LouLou bundles are offered every week. They each have eight coordinated fabrics, and are often seasonal! Check out their two latest bundles.
A cloth napkin set, a mini quilt, a throw pillow... the possibilities for these cute bundles are endless! If you love a particular bundle, jump on it, because when they're gone, they're gone!
Last, but never least, is Fort Worth Fabric Studio, where their fabric selection is second to none, and there's something new almost every day. I'm loving this Flea Market Mix fabric collection, which is brand new in the shop.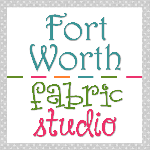 Oh, don't worry! If you're strictly in holiday sewing mode, they've got plenty for you as well! This Winter Frost flannel collection is so pretty, and there is even a quilt kit with these silvery, festive fabrics!
Fort Worth Fabric Studio is also sponsoring the final giveaway of the day. TWO lucky US winners will each get a pair of these super fun quilty socks (random selection). After all, we are getting close to the time of year that I wear socks around the clock to keep my feet warm!
Okay friends! I know I've given you lots to look at, but before you head off to browse through these amazing shops, take a minute to enter the giveaways.
Leave only
ONE comment on this post to enter all three giveaways.
Don't forget to leave an email address if you're a no-reply blogger, and remember, only one entry per person please! Unfortunately, replies to your own comment counts as an entry (the system numbers those, too), so remember to put your email address in your comment if necessary.
Additional replies/comments/entries are always deleted. I'll announce the winners at next week's NTT (October 28th).
This giveaway has now ended. Thanks to all who entered! :)