Happy August, friends! It's the middle of the month, and that means that it's time to give you a run down of all of the happenings at my favorite shops on the web. I don't know about you, but as this pandemic continues to drag on, I find myself looking for little ways to stay inspired, and scoring great deals on pretty fabric is just the ticket.
So, let's jump right in with LouLou's Fabric Shop. LouLou's has tons of bundles, kits, and precuts, but my favorite little source of inspiration is their weekly LouLou Bundles.
These little bundles are perfectly curated each week and available at a great price. There are eight fat quarters in each LouLou Bundle, which is the perfect way to jump start a project.
If you have your eye on an upcoming collection, LouLou's also offers preorders on lots of gorgeous options. You can save 10% on them with the code
preorder
.
Next up is Lady Belle Fabrics. I just love browsing through Lady Belle's fabrics. They stock a beautiful collection of fabrics, bundles, and notions, and a unique Last Chance section that is full of treasures.
One thing that sets Lady Belle apart is their low volume selection. If you're a low volume lover, Lady Belle has you covered. They have so many varieties of low volume fabrics that are sure to add whisper-soft texture to any project.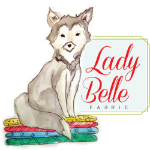 We're all spending more time at home these days, and perhaps you're looking for little ways to brighten up your home. Shabby Fabrics has so many options for adding seasonal touches without having to commit to a huge decorating project.
Take a look at this fun Halloween-themed bench pillow. Halloween will be here before we know it, friends! Shabby Fabrics makes everything easy for you when you purchase their kits, with laser cut, pre-fused shapes. Just iron the shapes in place and stitch to secure. They offer TONS of monthly pillows, wall hangings, door hangers, mug rugs...the list goes on and on.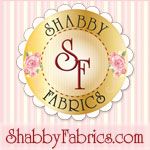 And finally, over at Fort Worth Fabric Studio, there is always something great going on. They have monthly bargains, and weekly sales with discounts so low they sell out quick. Check out the vibrant Orleans collection.
You can find the 2.5" strips
HERE
and the 10" squares for this collection
HERE
. They are on sale today for a ridiculously low price. If you love it, you'd better hurry though, because when they're gone, they're gone (and it will probably be today!).
Fort Worth Fabric Studio is generously sponsoring today's giveaway! TWO lucky US winners will each receive a charm pack of the Midnight Magic collection. Woohoo! I love these fun Halloween prints!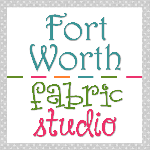 Okay, y'all. I'll bet I've given you lots of inspiration to keep you busy while we're all still trying to stay home as much as possible. Before you head off to shop though, take a minute to leave
ONE comment on this post to enter the giveaway.
Don't forget to leave an email address if you're a no-reply blogger, and remember, only one entry per person please! Unfortunately, replies to your own comment counts as an entry (the system numbers those, too), so remember to put your email address in your comment if necessary.