Well friends, as much as I hate it, COVID just won't go away. Never in my wildest dreams did I think we would still be dealing with it in (basically) July, or talking about whether kids would be going back to school in August. But alas, here we are. I also don't think I've ever been more grateful for the amazing online shops keeping us all supplied and sane while we spend more and more time at home, and it is my pleasure to share the latest news from my favorites. As my post title suggests, this post contains two giveaways, so read on friends!
So, let's kick off this summer post with one of the giveaways! It's never too late to sew for a holiday, and Shabby Fabrics is giving away this adorable wooly mug rug with a patriotic theme that goes together in no time.
Shabby Fabrics has all of their patriotic products in one place, which makes them easy to find. You can see all of them
HERE
.
If you aren't looking for a holiday themed project but really want something fresh and summery, check out this stunning Bumblebee Blossoms quilt. You can find the kit
HERE
.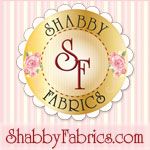 I love to sew smaller seasonal things just in time for the holiday, but for a full quilt sometimes you need a bit more preparation time. Over at Fort Worth Fabric Studio, they're already welcoming the latest holiday collections into the shop to help you get a jump start on your Christmas sewing.
My favorite of the latest holiday collections is
Yuletide by Riley Blake
. The colors and prints are classic Christmas, and sure to fit right into any holiday project. If you're looking for something specific to make with the Yuletide collection, check out this Pine Hollow kit. I love it!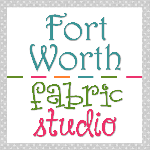 Lady Belle Fabrics is also a great place to watch if you want to see some of the most beautiful new fabrics. Take a look at this gorgeous Heather Ross 20th anniversary bundle. Her fabrics are always so whimsical and fun!
And I know there are LOTS of Liberty of London fans out there, and Lady Belle has you covered there too! This Flower Show Summer bundle is absolutely beautiful!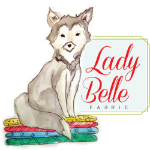 Finally, let's take a look at what's happening at LouLou's Fabric Shop. I always love seeing the perfectly curated fat quarter bundles that LouLou's puts together each week, and this week's is no exception.
One of the best things about these bundles is that, even though they are often seasonal in color, they usually contain prints blenders that are perfect for stash building.
LouLou's is very generously sponsoring the final giveaway for the day. They are giving away a $25 gift card to one lucky winner, and trust me- you won't have any trouble finding something to spend it on!
Take some time to give these shops some love, but before you go, be sure to enter ONE comment on this post to enter both giveaways. Don't forget to leave an email address if you're a no-reply blogger, and remember, only one entry per person please! Unfortunately, replies to your own comment counts as an entry (the system numbers those, too), so remember to put your email address in your comment if necessary.
Additional replies/comments/entries are always deleted. I'll announce the winners at next week's NTT (July 8th).