Well friends, it's the middle of another month, and that means that it's time for a roundup of all of the best fabric deals from my favorite shops on the internet. Since we can't really get to the quilt shop easily these days, these online shops can keep your creativity flowing! In these troubling times, online shopping has never been more important, and these shops are handling it like the pros they are. This post has three giveaways, so read on!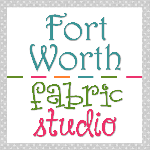 I also love browsing their monthly bargain section. Keep an eye out, and you can score some really amazing deals there. Check it out
HERE
. Fort Worth Fabric Studio is also sponsoring TWO of today's giveaways. They are giving away a charm pack of Abby Rose fabrics to one US winner, and a Jolly Season charm pack to another lucky US quilter (it's never too early to start thinking of holiday projects).
HERE
.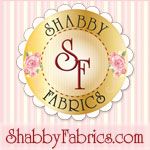 If you're looking for a little bit of pretty fabric to take your mind off of mask sewing, or all of the current unpleasantness, Shabby Fabrics has you covered there too. Take a look at this gorgeous Canning Day bundle, by Corey Yoder for Moda. Isn't it scrumptious?
bundleup
when you buy three or more bundles. That's a great opportunity for stash building, or for any special projects you have coming up!
And finally, Lady Belle Fabrics always has lots going on. Brand new in the shop is the stunning Her and History collection. These colors are so soft and pretty, but they also feel just right for spring.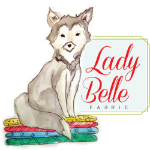 For all of you Liberty of London fans (I know you're out there), Lady Belle also has a brand new bundle called Flower Show with tons of the sweet little prints that Liberty is known for.
Right now, Lady Belle is offering 15% off of your entire order and free US shipping with no code needed. The discount will be automatically applied in your cart. Woohoo!
Lady Belle is also sponsoring the final giveaway of the day. One lucky winner will receive a $25 gift certificate to spend on anything in the shop! Trust me, you won't have any trouble figuring out how to spend it. :)
Okay friends! I know we're all in need of a little extra happy right now, and luckily, these shops can deliver plenty of goodies to help you stay creative (and I know that makes me happy!). Before you head off to shop, be sure to enter ONE comment on this post to enter all three giveaways. Don't forget to leave an email address if you're a no-reply blogger, and remember, only one entry per person please! Unfortunately, replies to your own comment counts as an entry (the system numbers those, too), so remember to put your email address in your comment if necessary.
Additional replies/comments/entries are always deleted. I'll announce the winners at next week's NTT (April 22nd).