Well friends, this COVID-19 business is pretty surreal right now, and I hope you're doing your part to slow the spread of the virus by staying home. Since we all have a little more time on our hands these days, you might as well have a few new pretties in your stash to keep you occupied. I'd say that staying home and sewing definitely counts as "social distancing."
To give everyone a boost during these trying times, I'm going to kick off this post with a giveaway and deal in my own Etsy shop. Right now, I'm offering 15% off of every single item in my shop, including my book,
Stash Statement
!
If you've been thinking of trying my structured improvisation technique to bust though your scraps, now is the perfect time! This sale doesn't require a coupon code, and will only last through the end of the month, so head over to my Etsy shop
HERE
to take advantage of it!
I'll also be giving away a digital pattern of your choice to a single winner. That ought to help chase away the Coronavirus blues.
Shabby Fabrics has plenty of things to keep you busy, and some perfect projects to welcome the spring season.
This soft and pretty Springville quilt kit is shipping this month, and you can find it
HERE
!
If you're already looking ahead to Easter, check out these adorable wool felt stitched Easter Eggs. Aren't they just precious? A whole bowl full of these would make a perfect conversation piece, or the sweetest egg hunt ever! Check them out
HERE
.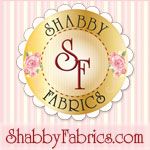 LouLou's Fabric Shop still needs YOU! They are collecting preemie quilts to donate to a local NICU, and their goal is to have 100 quilts in 100 days. The 100 day deadline is March 21st. I know you can do it! These little quilts are so fast to sew up, and a great way to use a LouLou Bundle.
I'm sure you know by now that each week, LouLou's curates a sweet bundle of fabric, perfect for a project starter, or if you're making something small (like a preemie quilt), it's all you need!
I always love to check out the latest at Lady Belle Fabrics. Brand new in the shop is the Jetty collection by Carolyn Friedlander. The colors in this line are so earthy and subdued.
As much as I love the new arrivals, I also love to keep my eye on the Last Chance section. This is where you'll find real treasures that aren't everywhere else, like this cheerful Hello Jane bundle by Allison Harris.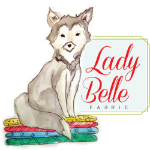 Fort Worth Fabric Studio is keeping the spring vibe going with this sweet Lil Lemonade curated bundle. I just love the bright, energetic colors in this one.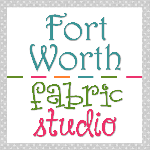 Also new in the shop is this stunning bundle of Fusion fabrics, from QT fabrics. These colors are so rich, and the prints have such great texture.
If you're a bargain hunter (and really, who isn't), be sure to check out the monthly bargain section in the shop. The bargains are updated monthly, and you can score some amazing deals on fantastic fabrics, kits, and bundles!
Fort Worth Fabric Studio is also sponsoring today's giveaway. One lucky US winner will receive a combo prize- a Bloomington charm pack, along with a chic Moda zipper pouch, perfect for storing plenty of supplies.
Well, alrighty friends! It looks like you have some shopping to do! But before you go, be sure to leave ONE comment on this post to let me know which of my patterns you would pick if you win the giveaway. Don't forget to leave an email address if you're a no-reply blogger, and remember, only one entry per person please! Unfortunately, replies to your own comment counts as an entry (the system numbers those, too), so remember to put your email address in your comment if necessary.
Additional replies/comments/entries are always deleted. I'll announce the winners at next week's NTT (March 25th).
These giveaways have ended. Thanks to all who entered!
Good luck and happy shopping!