It's February y'all, and with Valentine's Day coming up on Friday, love is definitely in the air. And with all of the cute stuff right now, it's also the perfect time to indulge in a little fabric love.
HERE
.
They also have a special project kit right now. this cute table runner is perfect for adding a quick seasonal touch to your table, and best of all, the pattern is free! There's even a video tutorial to help you along. You can find all of it, and get your kit right
HERE
.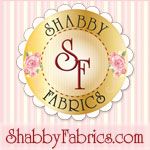 Right now, they are offering a special deal on their LouLou bundles. Buy three or more, and get 20% off with the code
bundleup
! These are perfect for a single project, or great for stash building.
Lady Belle Fabric always has new stuff in the shop, and to make room for all of it, their Last Chance and sale sections always have amazing goodies!
If you want to create a Valentine's project with a softer feel, take a look at this gorgeous Ballerina Fusion bundle. The blush and cream hues are whisper-soft, and so pretty. It's brand new in the shop!
ps- Lady Belle is on vacation through tomorrow, 2/12 and any orders placed will start shipping on 2/13.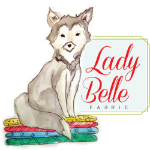 And finally, Fort Worth Fabric Studio has lots of amazing things happening. They always have a monthly bargains section that does not disappoint, but I think my very favorite thing in their shop right now is the Just Red collection by Moda. I am in love with all of the different shades of red and pink.
This collection is available in yardage, precuts, bundles, and four different quilt kits. I wish I could include all of the kit photos, because they are ah-mazing, but you can see them HERE.
Fort Worth Fabric Studio is also sponsoring today's giveaway! They are generously offering this beautiful Follow Your Dreams bundle to one lucky (US) winner. This bundle was curated in the shop and features Hoffman's Dragonfly Dreams fabrics. Aren't those jewel tones yummy?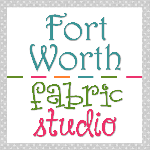 Okay! Before you rush off to visit these amazing shops, if you're in the US,
take a minute to leave ONE comment to enter the giveaway. Don't forget to leave an email address if you're a no-reply blogger, and remember, only one entry per person please! Unfortunately, replies to your own comment counts as an entry (the system numbers those, too), so remember to put your email address in your comment if necessary.
Additional replies/comments/entries are always deleted. I'll announce the winners at next week's NTT (February 19th).
This giveaway has now ended. Thanks to all who entered!
Happy Valentine's Day, happy shopping, and good luck! :)