Wow! We're already into the middle of January (I really can't believe it). That means it's time for me to share the best fabric sales and specials from my very favorite shops across the web. This post contains TWO giveaways, so even if you have resolved to buy less fabric in 2020, you still have a shot at some new fabric, and still stay on the resolution wagon.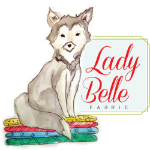 I'm also loving the rich colors in this bundle that just arrived in the shop. It is the Meadow collection by Rifle Paper Co.
Lady Belle Fabric is sponsoring our first giveaway for the day. They are providing a $25 gift certificate to one lucky winner, and believe me. You won't have any trouble figuring out how to use it.
Over at Shabby Fabrics, they know how to do seasonal sewing right. Even though I'm not really a lover of winter, this super cute table runner might make me reconsider. Whether you're sewing for a season or a holiday like Valentine's Day, they've got you covered. And they even post video tutorials for many of them. You're sure to find one you love.
As I mentioned, basically once Christmas is over, I'm ready for plenty of warmth and sunshine, so I love seeing all of the new spring fabrics hitting the shops right now. This Bouquet collection is so fresh and lovely!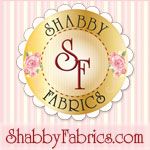 I always love browsing LouLou's Fabric Shop. They have a HUGE section of sale yardage, and many are as low as $6.00 per yard. This is a great spot to stock up on quilt backings or even build up certain colors in your stash that are looking sparse.
Let's face it, do we really need a reason to take advantage of such a great deal?
Finally, let's chat about Fort Worth Fabric Studio. I love so many things about their shop, but one of the things I love best is that there are ALWAYS new things being added to the monthly bargains section. Think of it like a never ending series of flash sales. Great items at great prices, and once they're gone, they're gone. It's so much fun to see what's new each day!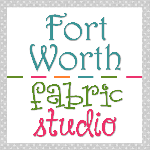 For example, right now these gorgeous Butterfly Jewel Berry 10" square packs are an amazing price right now!
Fort Worth Fabric Studio is also sponsoring the second giveaway of the day. Two US winners will each receive a mystery Ruby Star Society charm pack. Fun!
Okay friends, I know I've given you lots to check out, but before you head off to patronize these fabulous shops, take just a minute to enter both giveaways. Just leave single comment to enter both giveaways!
Since one of today's giveaways is only open to US residents, please be sure to let me know if you're international. Don't forget to leave an email address if you're a no-reply blogger, and only one entry per person please! Unfortunately, replies to your own comment counts as an entry (the system numbers those, too), so remember to put your email address in your comment if necessary.
Additional replies/comments/entries are always deleted. I'll announce the winners at next week's NTT (January 22nd). Happy shopping and good luck! :)
This giveaway has ended. Thanks to all who entered! See you in February for another amazing chance. :)