How is September almost halfway over already? If you're like me, this is the time of year when you really start making a mental list of everything you need to accomplish before the holidays... and then panic a little bit. You know, it's closer than you think! If you need some inspiration, or if you need the perfect fabrics to get started, read on! I've rounded up the best deals from my favorite shops around!
First up is the sponsor of our first giveaway of the day, LouLou's Fabric Shop! LouLou's is such a fun place to stock up on yardage and precuts, but one of my favorite places to check out is their Bolt End and Clearance section. There are SO many great deals to be had.
Pictured on the left is the latest LouLou bundle. These bundles are perfectly curated each week to take away the guesswork for you! You can just grab one and jump right into a project!
LouLou's is giving away a $25 gift certificate to one lucky winner this month. Woohoo!
Autumn is already in full swing over at Shabby Fabrics. If you love just a pop of seasonal decor in your home, they've definitely got you covered. One of my favorite series is the Year in Words wall hangings. Take a look at the ones for October and November. So cute! You can check out ALL of the special Autumn products HERE.
Shabby Fabrics is also sponsoring the second giveaway for the month. Check out this Wooly Mug Rug for September (yep, they have one for every single month). If you've never worked with wool but want to try it out, these little kits are just perfect for you. One lucky winner will get this fantastic September kit!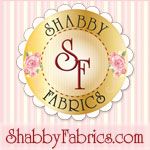 If you're looking for a Halloween collection with a bit of elegance, look no further than Lady Belle Fabrics! I just love the Haunted Gala collection. The colors are a bit softer, and the prints are a little more subtle.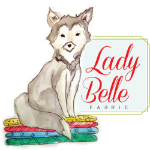 Even if you're ready to get started on a Christmas project, Lady Belle it still a great place to shop. This fat quarter bundle of the Garland collection is in the Last Chance section right now (along with SO many other great collections). Check it out!
Finally, our last two giveaways for the day are sponsored by Fort Worth Fabric Studio, where there are lots of great things happening. They have lots of new arrivals, including the Crescent and Brushed collection by Ruby Star Society. I especially love those brushed prints. They are such great stash builders!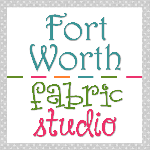 If you're a lover of holiday projects, Fort Worth Fabric Studio makes it simple to get everything you need. Their Haunted House and Holiday House sections of their store keep everything organized and make life easy peasy!
Fort Worth Fabric Studio is generously giving away a charm pack from each of their seasonal houses. One US winner will receive a charm pack of the Fab-boo-lous collection, and a second US winner will receive a charm pack of the Sweet Christmas collection! Awesome!
To enter all of the giveaways
, just
leave a single comment on this post, and then hop over to these fantastic shops to take advantage of these amazing deals.
Since two of today's giveaways are only open to US residents, please be sure to let me know if you're international. Don't forget to leave an email address if you're a no-reply blogger, and only one entry per person please! Unfortunately, replies to your own comment counts as an entry (the system numbers those, too), so remember to put your email address in your comment if necessary.
Additional replies/comments/entries are always deleted. I'll announce the winners at next week's NTT (September 18th). Happy shopping and good luck! :)
This giveaway has now closed. Thanks so much to all who entered!