Ahhh...it's finally cooled off enough that I had to grab a little jacket when going outside, and my first pot of gumbo for the season will be on the stove this afternoon. This is the kind of weather that really makes me start giving some serious thought to holiday decorating and projects. Luckily, my favorite shops around the web are here to help with that, and I've rounded up this month's best deals. There are also three great giveaways this month, so read on, friends!
First up is Shabby Fabrics. If you love holiday themed decor, they've got you covered with tons of super cute Halloween and Fall themed projects. You can see all of them
HERE
.
Shabby Fabrics is offering this awesome Stuffed Pumpkins Kit as a giveaway this month. These are such a perfect way to add a little whimsy to your autumn decor.
Even if seasonal decor isn't your thing, you still need to hop over to Shabby Fabrics and check out the sale they have going on! They have just marked down many of their quilt kits, and when they're gone, they're gone! Some of them are as low as 50% off!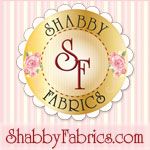 At LouLou's Fabric Shop, their inventory clearance is still going strong, with literally hundreds of bolts marked way down. Many of them are as low as $5-$6 per yard!
LouLou's also has tons of fun bundles to satisfy your every need. This Dot Dot BOO bundle is so cute!
For the rest of the month, you can get free shipping at LouLou's with the code
quiltinfatuation
.
Lately, I've been having a fun time perusing the Haunted and Holiday Houses at Fort Worth Fabric Studio. I just love how all of their seasonal projects are easy to find in one place. Just search the appropriate House for the holiday you want, and tons of projects and fabrics are right at your fingertips. Isn't this Jack Attach FQ bundle just fantastic?
FWFS is giving away one Jack Attack bundle to a US winner. (PS- there are several other Halloween and autumn bundles. You can see all of them in their Haunted House HERE!
Also, Fort Worth Fabric Studio has the new Spotted collection by Zen Chic. These are really fantastic blenders, and come in a gorgeous rainbow of colors. You can get them in yardage, or in a bundle!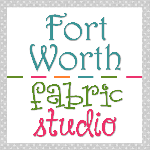 The final shop in the lineup is Lady Belle Fabric. Lady Belle has gorgeous fabrics at truly amazing prices. Just look at the rich colors in the De La Luna collection by Tula pink! This bundle would be perfect for making a Halloween quilt with a bit of sophistication.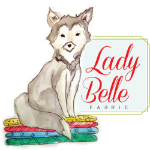 If you are a low volume fabric lover, Lady Belle's Little Whispers fat quarter club is perfect for you. With club membership, you'll get a precious bundle of ten low volume fabrics each month at a great price. Best of all, shipping is free and you can cancel anytime!
Lady Belle is giving away a Little Whispers fat quarter bundle to one lucky reader. Woohoo!
I know you're all getting ready to check out the deals at these amazing shops, but before you go, take a minute to leave a single comment on this post to enter the two giveaways. If you are not in the US, please let me know!
Remember to leave an email address if you're a no-reply blogger, and only one entry per person please! Unfortunately, replies to your own comment counts as an entry (the system numbers those, too), so remember to put your email address in your comment if necessary.
Additional replies/comments/entries are always deleted. I'll announce the winners at NEXT week's NTT (October 24th).
This giveaway has now ended. Thanks so much to all who entered!
Happy holiday shopping, y'all!