2018 is moving right along, isn't it? It is so hard to believe that autumn is upon us, and it's time to really start thinking about sewing up holiday gifts and projects, and to help you out, I've got all of the information on sales you need to get it done. Read on, friends!
Up first is Lady Belle Fabric. Did you know that Lady Belle now offers quilting services? Perfect for when you have too much to finish on your own. You can see all of the amazing options
HERE
, or you can get to the page by clicking the "Quilting Services" link at the top of the shop page.
During the month of September, Lady Belle is offering free batting with all quilting services. To take advantage of this offer, just include "free batting" in the comments.
Also this month, Lady Belle is giving away a $25 gift certificate to one lucky winner, which can be used toward quilting services, OR on any fabric in the shop. Yay!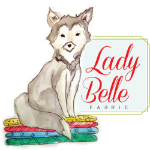 At Shabby Fabrics, they're ready to help you get into the Halloween spirit with a brand new Block of the Month Club! The Trick or Treat Smell My Feet BOM runs from November 2018-August 2019, so you'll have this adorable wall hanging just in time for next year's Halloween (with glow in the dark fabrics!). You can take a look at each block in detail and sign up HERE.
It is worth mentioning that Shabby Fabrics makes their appliqué projects super easy. Every shape arrives pre-fused and laser cut. All you have to do is iron them in place and stitch them down!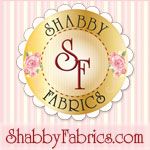 LouLou's Fabric Shop has lots going on right now. Until Friday, you can take advantage of 20% off of all fabric bundles (excluding LouLou Bundles) with the code
loulous
.
There is also a HUGE inventory reduction sale happening with hundreds of bolts marked way down- some as low as $5.00 per yard. Deals like these are a great way to build up colors that might be lacking in your stash, so be sure to check it out!
I love Fort Worth Fabric Studio all year long, but I especially love their seasonal fabric "houses" this time of year. They have a Holiday House, Haunted House, House of Heroes, and House of Hearts, which is a one stop shop for any themed projects you can think of!
In fact, Gift Wrapped, my latest quilt, started with this fantastic Christmas Vintage Fancies bundle along with others from the Holiday House and my stash.
Fort Worth Fabric Studio also has awesome quilt kits with perfectly coordinated fabric. Their latest is the beginner-friendly Star Break kit, featuring Moda's Badda Bing collection. So cute! Check it out HERE.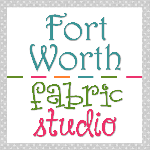 FWFS is sponsoring the second giveaway of the day- two charm packs of the adorable Mulberry Lane collection to help you get a jump start on your holiday projects (US winner).
The icy color palette and snowmen in this fabric line are so much fun!
Before you head off to check out the deals at these amazing shops, take a minute to leave a single comment on this post to enter the two giveaways. Since one giveaway is only open to US readers, please be sure to let me know if you are international.
Remember to leave an email address if you're a no-reply blogger, and only one entry per person please! Unfortunately, replies to your own comment counts as an entry (the system numbers those, too), so remember to put your email address in your comment if necessary.
Additional replies/comments/entries are always deleted. I'll announce the winners at NEXT week's NTT (September 26th).
This giveaway has now ended! Thanks so much to all who entered.
Happy shopping! :)