Wow! There really has been tons going on around here this week, with the
kickoff of the blog tour
, celebrating the release of my new book,
Stash Statement
. Since it's the middle of the month though, I definitely want to take a few minutes to let you know of some special happenings at a couple of my favorite shops on the web.
Since there's so much going on, I'm going to keep this post short and sweet, so read on!
Over at Fort Worth Fabric Studio, there's a Bundle Bash going on! Most of their exclusive FWFS bundles, and even some manufacturer bundles are at least 40% off, starting at just $8.95!
You can find them
HERE
. Once they're gone, they're gone, so you definitely don't want to delay.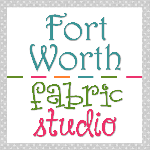 At Shabby Fabrics, the first round of signups for the Enchanted Garden Block of the Month went so quickly, they've decided to add a second round.
The program will run from July 2018 through June 2019, and includes all patterns, pre-fused and laser cut pieces, top fabric, background, sashing, and binding! Check out all of the details
HERE
!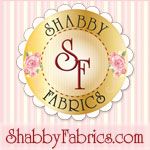 There is not a sponsored giveaway with this month's post, BUT, there is another giveaway happening right now. Take a minute and visit the kickoff post (
HERE
) for the blog tour to celebrate the release of my new book,
Stash Statement
, and enter for a chance to win a copy!
Happy Spring and happy shopping!