Happy Black Friday, my friends! For all of you in the States, I hope you had a wonderful Thanksgiving yesterday. Now of course, crunch time for finishing up those holiday projects is really on. Luckily, my favorite shops around the web are here to make that a little easier on you! So, without further ado, let's get right to the sales and giveaways.
We're kicking off with Fort Worth Fabric Studio, where Black Friday deals have already been happening. Don't worry though, the deals will continue through this weekend. The best way to stay in the loop on the latest news is by signing up for their newsletter
HERE
.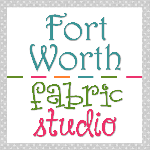 The big news at Fort Worth Fabric Studio is that there is a massive giveaway with tons of different prizes, and you definitely don't want to miss out.
All orders over $50 placed through Monday, 11/27 will be entered into a drawing to receive a prize! This photo shows just a sampling of everything they're giving away (can you believe there's more?), so head on over there to check out their goodies!
Up next is Lady Belle Fabric, where the sales are hard to beat! There are special deals on bundles, kits, and even precuts! You can also get a free Bonnie and Camille 4 piece bundle with a $50 minimum purchase. As if that wasn't enough, use the code
freeship
for free shipping in the US. Woohoo!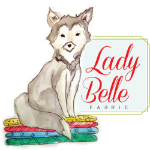 At Shabby Fabrics, the sales have been happening all week as well, with a different awesome deal each day, but the real doozie is happening on Black Friday itself, with 50% off of their Sale Fabrics!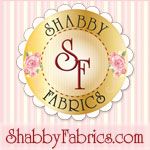 And last, but certainly not least is LouLou's Fabric Shop. On Black Friday, you can find yardage as low as $6.00 per yard, lots of precuts at 35% off, and even plenty of bundles at 30% off!
LouLou's is also sponsoring our giveaway today, a $25 gift certificate to spend on anything you like! Hooray!
Okay, friends! I know you're all ready to head over to these amazing shops and check out their gorgeous fabrics, but before you do, be sure to enter the giveaway! Just leave a comment on this post to enter!
Remember to leave an email address if you're a no-reply blogger, and only one entry per person please! Unfortunately, replies to your own comment counts as an entry (the system numbers those, too), so remember to put your email address in your comment. Additional replies/comments/entries are always deleted. I'll announce the winners at next week's NTT (November 29th).
This giveaway has now ended. Thanks so much to all who entered! I'll announce the winner later at NTT!