It's the middle of the month, and of course that means it's time to fill you in on the latest and greatest news from my favorite shops around the web. This post is packed with giveaways and specials, so read on, friends!


First up, Lady Belle Fabrics has lots going on, including 20% off of the Cozy and Lil Monsters collections, and 25% off of tons of bundles in the Fall Favorite section, like this Winter Walk bundle by Denyse Schmidt.



Of course, Lady Belle also has lots of bundles on clearance for 30% and 40% off every single day, so you can really get a big bang for your buck, and you don't even need a coupon to take advantage of these deals!


Lady Belle Fabric is also sponsoring our first giveaway of the day- a $25 gift card to spend any way you choose!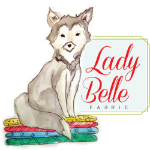 If this month has you thinking about a fun Halloween project in time for next year, you're in luck! Shabby Fabrics has this adorable Happy Halloween block of the month club to help you out. It runs January through September, and sign ups are happening right now!
One of the greatest features of Shabby Fabrics appliqué projects is that they are all laser cut, and pre-fused. There is no tracing or cutting out the shapes. Just iron in place and stitch!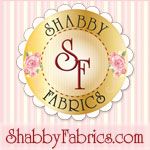 Our second giveaway this month is sponsored by Shabby Fabrics, and you're going to love it! They are offering a fat quarter bundle of Riley Blake Sweet Prairie fabrics. That's seven gorgeous fat quarters!
At Fort Worth Fabric Studio, you can easily find all of the holiday fabric your heart desires with their special Houses. Right now, I've been having fun browsing through their Haunted House, and Holiday House for Halloween and Christmas fabrics, but they also have the House of Hearts, and House of Heroes if you're already planning for Valentine's Day and 4th of July.
Each house includes yardage, bundles, and even kits for your holiday needs, all in one place!
Lately, something else I've been crushing on at FWFS are these adorable printed scissors! These cute embroidery scissors and full-size scissors are just too adorable, and available at an amazing price!
Fort Worth Fabric Studio is having some fun with their giveaway this month, and giving away
four
mystery Moda charm packs to one lucky winner (continental US only).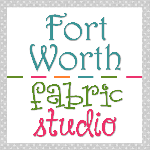 I always like to highlight the Basic of the Month at Fat Quarter Shop. These fabrics are amazing for building stash and filling out a quilt project, and each month Fat Quarter Shop offers a single basic at 20% off for the entire month.
This month's basic is one to snatch up, because I'm excited to let you know that this month, Moda's Grunge fabrics are featured! They are available in yardage, precuts, and several curated bundles!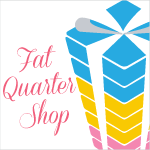 Last, but certainly not least is LouLou's Fabric Shop, home of the LouLou Bundle, a specially curated bundle of 8 fat quarters, released every Tuesday! These bundles are limited quantity, and sell out quickly. Check out some of my favorite past bundles, just perfect for the season.
LouLou's is offering an awesome coupon this month! Just use the code
LouLou
to save 20% on your entire order, excluding preorders and sale items. LouLou's is also sponsoring our final giveaway of the day- a $25 gift card! Believe me, you'll have no trouble at all finding fun ways to spend it.
Okay friends! I know I've given you lots to think about, but before you rush off to take advantage of these deals, be sure to enter the giveaways!
Leave a single comment on this post to enter all four giveaways, and since one of our giveaways is open to the continental US only, please let me know if you are NOT in the States! Don't worry though, you're still eligible for the other prizes.

Remember to leave an email address if you're a no-reply blogger, and only one entry per person please! Unfortunately, replies to your own comment counts as an entry (the system numbers those, too), so remember to put your email address in your comment. Additional replies/comments/entries are always deleted. I'll announce the winners at NEXT week's NTT (October 25th).
These giveaways have now ended. I'll announce the winners at NTT! If you missed out, don't worry. There's always next month!
Happy shopping, and happy fall, y'all!