Happy fall, y'all! I know that some of you are in the same boat as I am, where it is a steamy 94 degrees, and a heat index that just takes your breath away. It just doesn't feel like autumn at all, even though we are only days away from the official first day of the season. I am definitely in a fall state of mind already though. We are already enjoying pumpkin goodies in our house, and I'm looking forward to a day where I can put on some jeans and boots and not pass out from heat exhaustion. I surely hope that some of you are experiencing some fall weather wherever you are!
I am super excited for this month's sponsor post. There are some amazing goodies being given away, along with some great coupons to help kick your holiday projects into gear.
Let's start with the first of the giveaways, sponsored by Shabby Fabrics! Shabby Fabrics is kindly offering a fat quarter bundle of coral color way from the Handmade fabric collection. Oh my goodness! These fabrics are so scrumptious that I could just eat them up!
Another cool thing that is happening at Shabby Fabrics right now, is their brand new monthly club. The Count On It Club is an adorable wall hanging club with designs for each month to add a little seasonal decor to your house. The best part about these kits is that all of the shapes are pre-cut and fused. All you have to do is peel off the backing, iron them into place, and stitch them down. Simple and cute!
The club sign-ups are open now, and will start in January, so head on over there and check it out right
HERE
!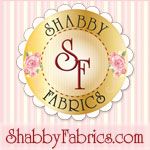 Over at LouLou's Fabric Shop, there are tons of great things going on as well! Tons of brand new kits, featuring great collections, like Sundrops, Bumble Berries, Cookie Exchange, Lullaby, and upcoming Bonnie and Camille Basics! Take a look at this adorable By the Chimney kit, featuring Juniper Berries!
I would be remiss if I didn't also let you know that LouLou's Last Chance Clearance section is ahh-mazing! You can score gorgeous fabrics as low as $5.50/yd.
LouLou's is also offering a great coupon for my readers. Use the code
infatuation
and save
20%
off all orders over $50, through 9/21!
My, oh my! If you're looking for a fat quarter bundle for a special project, you simply must hop over to Lady Belle Fabrics.
Lady Belle has just put tons of delectable bundles on sale at 30% off with no coupon needed. What a steal! There are too many to list, but let me tell you- this Fibs and Fables AMH bundle has my name all over it.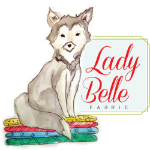 Up next is Finer Ribbon. If you've followed my posts for awhile, you know that I am a huge fan of my custom ribbon labels. These labels are ultra soft, easy to sew right into the binding of my quilt, and they are fully washable and won't fade.
I worked with the kind folks at Finer Ribbon, and they helped me design my label with my own logo, and I was even able to put washing instructions on the back. I wholeheartedly recommend their product to everyone!
Right now, Finer Ribbon is offering a
15% off
coupon with the code
MQI15
. This doesn't happen very often, so if you're thinking about taking the plunge on labels to really add a professional touch to your quilts, I'd jump on it. Each spool of labels has 1000 labels, printed with marked cutting lines, which works out to less than 10 cents per label!
You can order the labels
HERE
. A couple of important points to consider-
*My labels are 2 1/4 inches wide
*My labels are printed from side to side, rather than running the length of the ribbon. I think it works perfectly for quilts, but I have also sewn them to mug rugs, pillows, etc., and I still like this size.
Finer Ribbon will work with you to design your labels, so you don't need to be afraid of the process. They will send you a full-scale, printable proof so that you can print, cut, fold and make absolutely sure that your labels are exactly what you want. Best of all, they are super patient during the process. I had two or three different proofs before I approved my labels, and the Finer Ribbon team was so friendly from beginning to end!
Five Monkey Fabrics is also offering a great coupon to help you stock your stash! Use the code
MQI15
at checkout to save 15% off your entire purchase!
If you're like me, you're gearing up for some holiday sewing right about now, and just take a look at this awesome bundle of Christmas basics. Love them!
**Edited to add- Five Monkey Fabrics is actually on vacation until Monday, September 26th, BUT the coupon will be active for two weeks after they return!
Last, but certainly not least is the Fat Quarter Shop. I don't know about you, but I've been seeing lots of super adorable quilts made with Jolly Bars, a FQS exclusive precut.
They have a brand new book, with lots of fun Jolly Bar projects, and this month, they are giving away a copy of the book to FIVE lucky readers!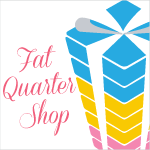 That means that we will have SIX winners this month! Entering the giveaways is simple, just leave a single comment on this post to let me know your favorite fall activity (mine is heading to a corn maze with my family, by the way).
Remember to leave an email address if you're a no-reply blogger, and only one entry per person please! Unfortunately, replies to your own comment counts as an entry (the system numbers those, too), so remember to put your email address in your comment. Additional replies/comments/entries are always deleted. I'll announce the winners at next week's NTT!
This giveaway has ended. I will be announcing the winners at this afternoon's NTT. If you missed out, be sure to follow me on your favorite blog reader, or subscribe by email so you don't miss the next one. I host amazing giveaways often!
Good luck to all, and happy shopping!