Hey there, my friends! A brand new month means that it's time for me to share the latest news and sales from my favorite shops around the web!
Up first is LouLou's Fabric Shop, where there are literally hundreds of fabrics and bundles marked down, like the two beautiful collections I've included here.
They're making room for lots of new pretties, so you can snag a deal on a bundle, or go crazy building your stash with cuts from lots of collections.
LouLou's has graciously offered an additional 10% off for my readers with the code quiltinfatuation. This code is good through January 31st! So head on over there and check it out!
Fort Worth Fabric Studio has lots going on! If you're ready for spring (and by now, I'm guessing that's most of us), there are so many lovely florals brand new in the shop. This Love Lily bundle is so sweet and vibrant!
And let's not forget about Fort Worth Fabric Studio's amazing Monthly Bargain section. This section is jam-packed with great fabrics, and even kits like this one at rock-bottom prices. When they're gone, they're gone though, so be sure you don't miss out!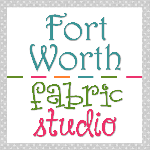 And finally, Lady Belle Fabric always has lots of beauties to look at. Right now, they have tons of bundles on sale for 20-30% off, including these Liberty of London and Alison Glass bundles. So, if you're looking for just the right fabrics for a special project, you definitely need to take a look.
And don't forget, Lady Belle offers longarm quilting services, so if you're sitting on a pile of quilt tops waiting to be finished, why not start getting them ready for snuggling? You can get to the longarm quilting page from the shop home page. You'll be glad you did!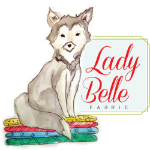 Okay y'all! I hope you'll take a minute to browse through the amazing fabrics in these wonderful shops! Happy New Year, and happy shopping! :)