Happy mid-March, y'all! It's time for another post filled with the latest news from my favorite fabric shops around the web. Oh, and this post includes three giveaways, so read on!
LouLou's Fabric Shop is ringing in spring in a big way! Just look at this sweet bundle! In fact, every week, LouLou's mixes a brand new bundle of 8 expertly curated fat quarters. Last week's bundle was so popular, they decided to restock it! Hop on over to check out the latest!
LouLou's is sponsoring the first giveaway of the day, and kindly offering one of these fresh bundles to a lucky reader. Woo hoo!
Speaking of bundles, Lady Belle Fabric is up next, and they are continuing their bundle blowout sale! Tons of bundles at 20%, 30%, and even 40% off. You definitely don't want to miss out on this, friends!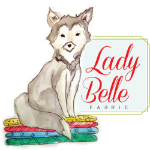 Fat Quarter Shop always has lots going on as well! Did you know that every single month, they choose a basic, a notion, a book, and a pattern, and for the entire month, they offer 20% off? I particularly keep my eye out for the basic each month, and take the opportunity to stock up. This month's basic is the Cookie Dough collection. These are all white on white prints, great for adding some texture to your projects.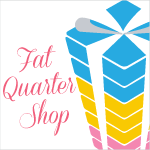 Fat Quarter Shop is also sponsoring the next giveaway of the day- a $50 gift certificate for you to spend as your heart desires. Awesome!
At Shabby Fabrics, the selection of beautiful fabrics seems endless, and their sale section is easily searchable alphabetically by the name of the collection.
A couple of my favorites are the Soul Blossom collection, as well as L's Modern Basics. So much gorgeous color!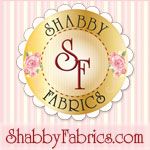 Last, but never least is Fort Worth Fabric Studio. The fine folks over at Fort Worth Fabric Studio are also experts at curating specialty bundles. They've been mixing their Friday Bundle Batch every week for quite awhile, and always have fun fabric combos.
Just check out this happy group! This bundle is called April Showers Bring May Flowers, and it is being offered as today's final giveaway! (eligible in US only)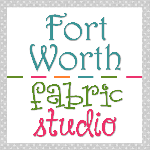 One other little highlight that I just can't help but feature are these adorable stainless steel, magnetic pin bowls. They are available in several fun colors, and they sell out quickly, do don't delay!
Don't worry though, if your fave color is sold out, Fort Worth Fabric Studio assures me that they have lots more on the way, and they are even taking preorders for them.
Wow! I know you're all blown away by all of the fantastic goodies and giveaways, and I know you all want to know how to enter.
Just leave a single comment on this post to enter all three giveaways, and since one of our giveaways is open to the continental US only, please let me know if you are NOT in the States! Don't worry though, you're still eligible for the other three prizes.
Remember to leave an email address if you're a no-reply blogger, and only one entry per person please! Unfortunately, replies to your own comment counts as an entry (the system numbers those, too), so remember to put your email address in your comment. Additional replies/comments/entries are always deleted. I'll announce the winners at NEXT week's NTT (March 22nd).
This giveaway has now ended! I'll announce the winners at this evening's NTT post. If you missed out, be sure to subscribe by email or using your favorite blog reader so you can be sure to enter next time. I have fantastic sponsors who offer amazing giveaways often!