Well friends, now that we've all finished stuffing ourselves with turkey, dressing, and pie, it is officially the Christmas season. I have been listening to Christmas music for the past two weeks, but at least nobody can try (unsuccessfully) to shame me about it now. I'm not a big fan of Black Friday shopping amongst the crowds, but I love to take advantage of great deals online. If you're looking for fabrics for a Christmas project or gift, or if you just want to snatch up some pretties at amazing prices to stock your stash, read on, and let me be your quilty enabler!
**One little note about this post. You'll notice that my text is a bit shorter than usual. Since many shops create graphics specifically for Black Friday, for the sake of brevity, I am not going to repeat info that is on the flyers. I know we're all busy this time of year, and this will help you get right to the information you want most!
First up is Lady Belle Fabric! Lady Belle is slashing prices on bundles, precuts, and kits with no code needed. Check out the graphic for all of the details!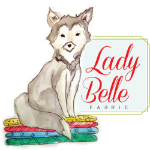 At Fat Quarter Shop, there is lots happening! They are offering 20% off ALL orders, excluding flash sale items and gift certificates. The discount will be automatically applied at checkout. Plus, there are some gifts with purchases-
*Any order- free Quilt Block Moda Needle Case (
excludes gift certificates and pdf patterns)
*Orders over $50 – free

sew cute bookmarks
*Orders over $100 – free Striped Fat Quarter Shop Tin
*If you spend over $100, you will get all three gifts!
All of this expires Saturday at midnight, so hurry on over!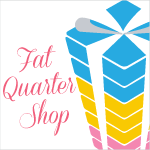 Five Monkey Fabrics is also slashing the prices on their lovely fabrics! Everything in the entire shop will be marked down, and you won't need a coupon, so definitely head over there to take a look.
Fort Worth Fabric Studio is up next, and there are so many great Chrismas goodies, it's impossible to list them all, but check out a few of my favorites. PS- the Holiday House sale is good through Monday, 11/28, but other deals are only good through Sunday.
There are also some adorable Christmas gift tins, stuffed with sewing goodies, as well as pillow covers, a gorgeous Friday Bundle Batch, and the list goes on and on. You'll have to see for yourself!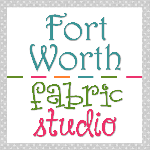 Shabby Fabrics has been having flash sales all week! If you've missed out on those from the beginning of the week, I definitely encourage you to get on their email list! Never fear! There are still plenty of great deals to be had! You can still take advantage of today's sale, as well as their special Cyber Monday deals (note that the Cyber Monday code will NOT work until Monday!).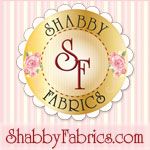 Last, but certainly not least is LouLou's Fabric Shop! LouLou's is one of the cutest fabric shops on the web, with a great selection, and a fantastic Black Friday Sale!
*In-stock fat quarter bundles- 30% off
*Fat Quarter Bundle Pre-Orders 20% off
*Christmas fabric is marked down to $7.00/Yard
*Clearance Fabric marked down to $6.00/Yard
LouLou's is also doing something special for the weeks leading up to Christmas. They are opening a gift boutique, with perfect little gift items for your sewing and quilting
besties (or maybe some things to add to your own wish list)! New gift items will be added to the boutique periodically over the coming weeks. You can check it out HERE!
LouLou's is also sponsoring not one, but TWO giveaways this month! They are generously offering two $25 gift certificates to spend however you choose!
Since LouLou's is sponsoring our only giveaways this month, to enter the giveaways, head over there and let me know how you would spend your gift certificate!
Remember to leave an email address if you're a no-reply blogger, and only one entry per person please! Unfortunately, replies to your own comment counts as an entry (the system numbers those, too), so remember to put your email address in your comment. Additional replies/comments/entries are always deleted. I'll announce the winners at NEXT week's NTT (11/30).
This giveaway has ended! I'll announce the winners at this afternoon's NTT!
Happy Shopping, y'all!